Italian GP: Ferrari F1 boss warns of 'extremely difficult' Monza
| | |
| --- | --- |
| By Ben Anderson and Jonathan Noble | Wednesday, September 3rd 2014, 09:03 GMT |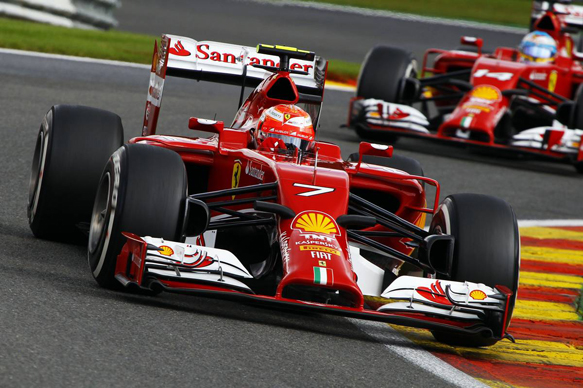 Ferrari Formula 1 boss Marco Mattiacci has warned that his team faces an "extremely difficult" Italian Grand Prix, but must squeeze all it can from its home event.
With F1 championship leader Mercedes' power advantage set to pay dividends on the high-speed Monza circuit, Ferrari knows that a lack of straightline speed is likely to result in it struggling to stay near the front.
But although openly admitting that things are likely to be tough this weekend, Mattiacci says that the situation is no excuse for his team to simply give up.
"It is clear that Mercedes keep showing a consistent performance, particularly in the overall package," said Mattiacci, when asked after the Belgian GP if he was nervous about what was coming for Italy.
"We have been facing heavy races [before] with a concern about our lack of competitiveness, but at the same time, there is always an opportunity.
"Formula 1 racing is about drivers, human beings, and strategy, so let's try to be extremely disciplined and focused.
"We must keep doing what we've been doing: which is keep very calm, make the right decisions knowing that we are away from the top, and take any opportunities.
"That's the approach we have for Monza. It's going to be extremely difficult, that we are aware. Let's see what we can do on the other side."
Ferrari last won its home grand prix with Fernando Alonso in 2010.
RED BULL SHOWS MERCEDES CAN BE BEATEN
Although Ferrari's power deficit means challenging via pure pace Mercedes is unlikely, recent successes by Renault-engined Red Bull show that winning is not impossible.
Daniel Ricciardo has taken victory in three of the last six races following slip ups from Mercedes, and that has boosted optimism of more success over the remainder of the campaign.
When asked if his own team took inspiration from Red Bull, Mattiacci said: "I take inspiration from everything around the paddock, not only Red Bull.
"We need to keep working, because what Red Bull is proving is that there are opportunities to catch them. Kudos to them, and kudos to Ricciardo, who is proving to be an important driver."