GP2 racer Conor Daly targets 2015 IndyCar drive
| | |
| --- | --- |
| By Mark Glendenning | Tuesday, September 2nd 2014, 09:20 GMT |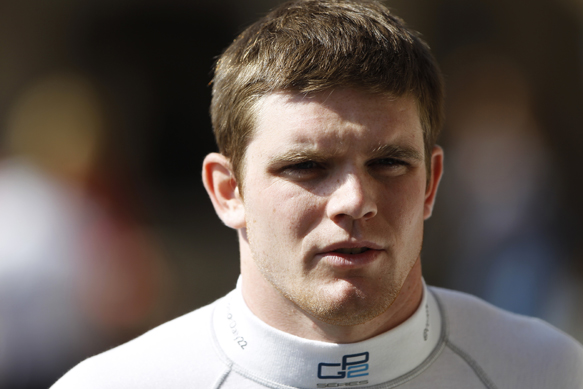 GP2 racer Conor Daly is targeting a full-time return to US in 2015 with the ambition of finding a place on the IndyCar grid.
The 22-year-old American has spent the past few years dovetailing Indy Lights appearances with GP3 campaigns before moving up to GP2 full-time this year with Lazarus, but he believes that the growing momentum in the US means that the time is right to switch his focus back to his native country.

"There's no 'abandoning' anything," he said. "It's making a career move that I think is the right time to do, and the right situation, and the right momentum that IndyCar has got right now.
"There's a sense of not a lot of momentum in the young driver paddock in Europe right now, and that's kind of the reason why a lot of the guys in GP3 and GP2 ask me how they can get to IndyCar.
"There's just a sense that there is more momentum here [in the US], more good things happening for drivers rather than is what is happening in Europe.
"For me, I want to be in IndyCar, without a doubt. Like, 150 million per cent - which I know is physically not possible, but we're going to put that many zeroes on it. This is the right time."

Daly says that he has already been in contact with teams and potential sponsors about a 2015 IndyCar ride, but admits that he still needs to secure funding in order to make it happen.

"I think some teams are on the cusp of adding another car," he said. "It could all just be a bunch of talk, but there seems to be a lot of interest from different teams in having me in the series.
"That's awesome to hear, but it wouldn't hurt if I came with a grocery bag filled with a couple of million dollars.

"But that's my side of things; I have to work on that myself every day. Over the last few weeks I've been meeting with people with a sole focus on IndyCar.
"I think there's a lot more respect now that I've done GP2 and not just GP3; it's a lot of experience, and I think it will really work if I get that opportunity in IndyCar."
Daly moved to GP3 while still leading the Lights championship in 2011 and scored a feature race win at Valencia last year on his way to third in the points with ART.
His best GP2 result to date is seventh, which he earned with Hilmer in Malaysia last year, and repeated this year in the sprint race at the Hungaroring.