Hamilton: I can still work with Rosberg after Spa Mercedes tangle
| | |
| --- | --- |
| By Jonathan Noble | Friday, August 29th 2014, 14:02 GMT |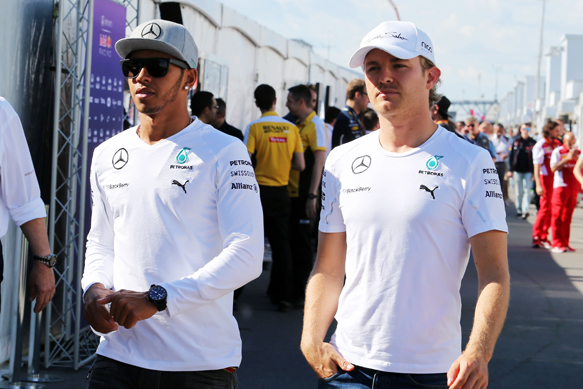 Lewis Hamilton insists that it is still possible for him to continue working with Mercedes Formula 1 team-mate Nico Rosberg, despite the fallout from their Belgian Grand Prix crash.
Although friction between the Mercedes pair is at an all-time high after their clash on lap two at Spa-Francorchamps, Hamilton insisted on Friday that their relationship had not totally broken down.
And, after a summit meeting with Mercedes chiefs gave the green light for him and Rosberg to keep racing hard against each other, Hamilton said the situation between them was far from impossible to manage.
"There is a deep foundation that still exists for me and Nico to work from, in spite of our difficult times and differences," said Hamilton in a statement posted on his personal website.
"We have the greatest team, and the strongest group of individuals who have worked their hands to the bone to give us the best car you see us racing today.
"It's important that we never forget that and give them the results they deserve."
Although Rosberg apologised for his error of judgement in the Belgian GP incident, Hamilton also made it clear that his German team-mate should not take all the blame for what happened.
"Nico and I accept that we have both made mistakes and I feel it would be wrong to point fingers and say which one is worse than the other," he said.
"What's important is how we rise as a team from these situations. We win and we lose together and, as a team, we will emerge stronger."