New Toro Rosso F1 recruit Verstappen says he drives like Alonso
| | |
| --- | --- |
| By Ben Anderson | Thursday, August 28th 2014, 15:22 GMT |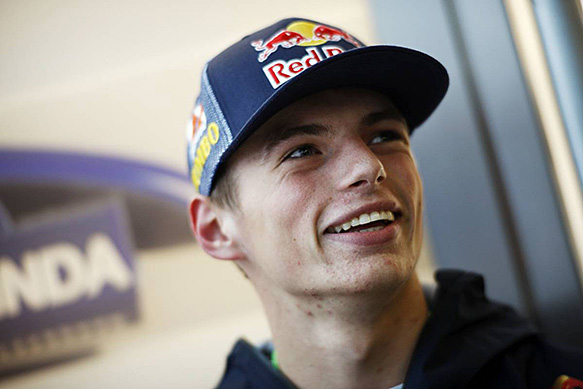 New Toro Rosso Formula 1 recruit Max Verstappen believes his driving style is most reminiscent of double world champion Fernando Alonso among the current crop of drivers.
The single-seater rookie, the son of former driver Jos and currently competing in Formula 3, will become the youngest driver ever to race in F1 when he replaces Jean-Eric Vergne at Toro Rosso next season.
"I think I have a different style to my dad, it's a bit more like Alonso," Verstappen said.
"When he needs to be smooth he is smooth, if he needs to save the tyres.
"When he needs to be aggressive he is aggressive, but it is always under control.
"That's what I like and that's what I have proven in F3."

Why Verstappen can handle F1
Verstappen, 16, made his first public appearance with Toro Rosso at the recent Belgian Grand Prix, before moving on to test a Red Bull RB7 at Rockingham in preparation for a demo run in his native Netherlands.
Former world champion Jacques Villeneuve spoke out against Verstappen's F1 deal, calling it "bad for the sport", but Verstappen reckons drivers can be better prepared at a younger age now and that it will be up to him to earn the respect of his new rivals.
"You start a lot younger now in karting and car racing compared to a few years ago," Verstappen said.
"They used to start at 19 or 20, now they start when they are 15 or 16.
"I think we have a lot more things available now with regards to data and simulators, so you're much better prepared to make a big step.
"I've spoken to my [future] team-mate (Daniil Kvyat). I've not really spoken to the others, but that will come for sure.
"You have to gain their respect. I don't see any problems about doing that."