FIA will not re-open Rosberg/Hamilton Spa collision investigation
| | |
| --- | --- |
| By Jonathan Noble | Tuesday, August 26th 2014, 11:40 GMT |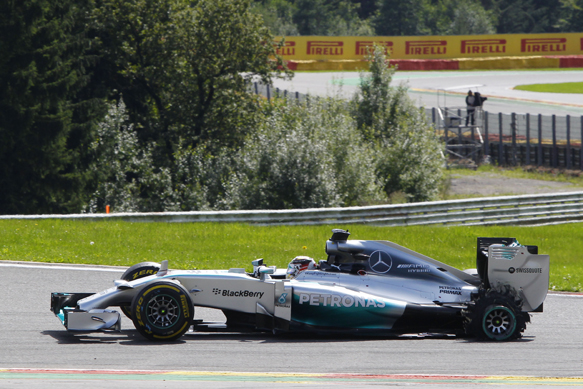 The FIA is standing firm that there are no grounds for a fresh investigation into the Mercedes' Spa collision, AUTOSPORT understands, despite Lewis Hamilton's account of Nico Rosberg's post-race comments.
Hamilton's claims that Rosberg confessed in private after the Belgian Grand Prix that he had deliberately not avoided contact "to prove a point" fuelled speculation the championship leader could face sanctions.
The pair touched at Les Combes on lap two of the Spa Formula 1 race, with Rosberg's front wing clipping Hamilton's right rear tyre and causing a puncture.
Afterwards Hamilton revealed: "He basically said he did it on purpose. He said he could have avoided it. He said 'I did it to prove a point'."

ANALYSIS: Rosberg guilty, but not really a villain
The FIA's own stewards had already looked at the Rosberg/Hamilton accident during the GP on Sunday, but decided that it was nothing more than a racing incident.
A mid-season change of policy, where punishments for drivers are only handed down in the event of a party being wholly to blame for a crash, meant there were insufficient grounds for Rosberg to be punished.
However, the revelation from Hamilton about Rosberg's post-race admission prompted wild speculation that the FIA could have reason to reconvene stewards to look at the matter again.
'NEW ELEMENT' REQUIRED
Article 13.10 of the FIA International Sporting Code allows for a fresh hearing to take place in the event of new evidence coming to light.
The rule states: "If, in competitions forming part of an FIA championship, cup, trophy, challenge or series, a new element is discovered, whether or not the stewards have already given a ruling, these stewards or, failing this, those designated by the FIA, must meet on a date agreed amongst themselves, summoning the party or parties concerned to hear any relevant explanations and to judge in the light of the facts and elements brought before them."

Massa: Rosberg could've been penalised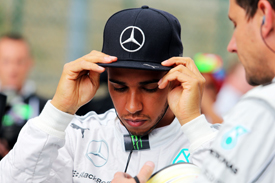 Despite Hamilton's claims of what Rosberg said being viewed by some as justification for a review, the FIA has been adamant since Sunday evening at Spa that the Rosberg claims do not constitute the required 'new element'.
AUTOSPORT understands that its stance was further sealed when Mercedes chief Toto Wolff made it clear that Rosberg had not confessed in the meeting to deliberately crashing into his team-mate - only to leaving himself in a position where there could be an accident if Hamilton did not allow space.
"He thought it was for Lewis to leave him space, and that Lewis didn't leave him space," said Wolff.
"So they agreed to disagree in a very heated discussion amongst ourselves, but it wasn't deliberately crashing. That is nonsense."
The only circumstance in which the FIA would act would be if Mercedes or Hamilton lodged a formal complaint about the matter and asked for an investigation - something that is highly unlikely to happen.