Will Power thinks he has best shot yet at IndyCar title
| | |
| --- | --- |
| | Thursday, August 14th 2014, 16:29 GMT |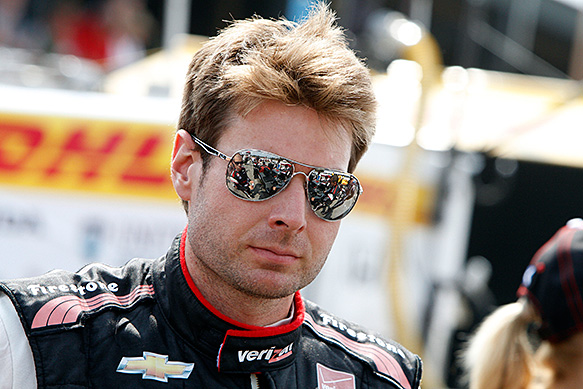 Will Power believes the 2014 IndyCar championship run-in is the first time that he can go into a title decider with "no weakness".
The Penske driver was IndyCar runner-up for three years in a row from 2010-12, each time losing out in a final-round showdown.
He leads the 2014 standings by four points over Penske team-mate Helio Castroneves with just this weekend's Milwaukee race, the following Sonoma event and the double-points Fontana finale remaining, and believes this is his best shot yet.
"Obviously it is truly about focusing at one race at a time, almost one lap at a time, one session at a time type thing trying to get the most out of it," he said.
"You're constantly learning every year. I think that's why some of those older drivers are doing so well just because of the amount of knowledge that they have about understanding how to deal with certain situations and always putting themselves in good position. So experience counts.
"I feel like now this is the first year I've gone through the season to now feeling like of all the tracks we're going to, there is no weakness there.
"So I definitely feel confident."
With 10 points between the reward for first and second place in an IndyCar race and bonuses plus the long-distance finale's double points also available, Power thinks his current lead is relatively irrelevant.
"I'm not considering the amount of points that are on the table. Maybe those four points will count in the end, but it's a full season of racing and points," he said.
"It's definitely a pretty tight year with three races to go and really four races worth of points.
"In a funny way it's still kind of early considering how many points are on the table."
Asked if he would be racing with the points situation in mind, Power replied: "It's probably time to start thinking about winning. At the end of the day, if you win two of the last three races or we win all three, obviously, we'll win the championship.
"But it always depends on your situation at the time: where you qualify, how you're running at certain times of the race."