Mercedes adds F1 personnel to its DTM outfit
| | |
| --- | --- |
| By Andrew van Leeuwen | Monday, August 4th 2014, 13:01 GMT |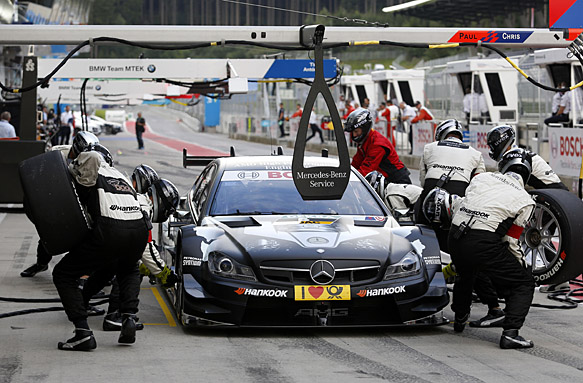 Mercedes' DTM programme has been given a significant staffing boost with the signing of Michael Wilson from the brand's Formula 1 outfit.
Wilson, who has been working for Mercedes AMG High Performance Powertrains in Brixworth, has made the switch to the DTM programme, where he will take on the role of head of race operations.
According to Mercedes DTM boss Wolfgang Schattling, signing Wilson is a significant step in the technical restructuring that has been ongoing since Gerhard Ungar departed the team back in May.
"His role means he's responsible for the engineering and the technical side once we are at the tracks," said Schattling.
"This is part of our restructuring process, one of the key personnel.
"He started to work with us on the first of August, so he is very new."
Wilson is Mercedes' second high-profile technical staff signing, with its F1 team's technical director Bob Bell joining the DTM programme during the last round in Moscow in what the manufacturer describes as an "advisory role" with an uncertain future.
"He gives us some hints on what we can improve," said Schattling.
"He's had a close look at the structure in Affalterbach (HWA's base), he's had a close look at the processes from a Formula 1 viewpoint, so he's given us some good impulses.
"But how it will work out, we will see. His contract with the Formula 1 team ends at the end of the year, so it's really not sure if he will continue in one or the other or if he will quit."
Schattling did, however, confirm that Mercedes will make more technical staff signings as the year progresses.
"We are discussing this, we are looking for new people. But who, or when or what, we can't say. But definitely something will develop, personnel-wise, and structure-wise."