Audi set to stick with single hybrid system for 2015 WEC
| | |
| --- | --- |
| By Gary Watkins | Wednesday, July 30th 2014, 10:39 GMT |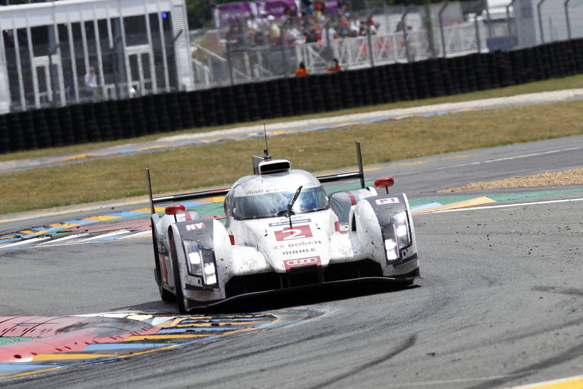 Audi looks certain to continue racing its Le Mans 24 Hours-winning R18 e-tron quattro LMP1 with only one hybrid system in next year's World Endurance Championship.
Audi Sport boss Wolfgang Ullrich told AUTOSPORT that no major changes to the concept of the R18 turbodiesel were planned in the development drive to increase the LMP1 car's level of energy retrieval for 2015.
Asked if that meant there would be no second system to supplement the 2014 R18's front-axle braking retrieval system, he said: "We will try to do what is possible in a short period of time.
"We must be more competitive, but we must be reliable. There will not be big concept steps.
"We will try to have a little bit more hybrid power: we have talked ideas of what we can do on the basis of this car."

The story of an old-school Le Mans
The R18 runs in the two-megajoule P1 sub-class, whereas rivals Toyota and Porsche, which respectively have second rear-axle and exhaust-driven systems, are entered in the 6MJ division.
Ullrich's comments suggest that Audi is trying to at least move up one class to the 4MJ category.
Audi abandoned a second, Formula 1-style turbo-driven retrieval system ahead of the start of the season.
Ullrich said that the sale of Williams Hybrid Power, which developed its flywheel energy-storage system, to global engineering group GKN in April would not affect its LMP1 programme.
"We will get support at least at the level we had before, so we are not concerned," he explained.
"The existing flywheel technology is not at its limit."