BMR to run four Volkswagen Passats in BTCC from Snetterton onwards
| | |
| --- | --- |
| By Kevin Turner | Tuesday, July 29th 2014, 16:15 GMT |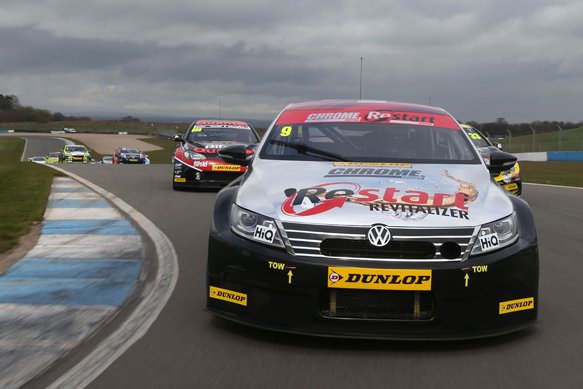 British Touring Car squad BMR will run four Volkswagen Passats for the rest of the season.

Warren Scott's outfit ran Passats for Alain Menu and Aron Smith and a brace of Vauxhall Insignias for Jack Goff and Scott in the first half of the season.

Smith took the squad's first win at Oulton Park and from this weekend's round at Snetterton Goff and Scott will switch to Passats.

"It was always part of the plan but we weren't absolutely sure we'd be ready by mid-season," said Scott.

"Thankfully all the effort has paid off and we're delighted to be able to start the second half of the season at full strength.

"It's an exciting time for us. This is all part of the overall development and progression of Team BMR and we hope to have further announcements in the coming weeks."

Goff, who scored his first BTCC podium at the end of last year with the Insignia, believes the move will help data gathering within the team.

"It's going to be great to have four guys all working on the same thing," he said.
"To begin with we thought that there would be quite a bit of cross-over between the Vauxhall and the VW, but they've turned out to be two completely different animals.

"Now we can all be sharing data and making the VW as fast as it can be.

"My first run in the car will be at Snetterton, so I'm not setting wild targets for this weekend. We know the car can win races, so as the season progresses I want to get up to running podium pace."

Smith is currently the leading BMR runner in the points table, in ninth, just ahead of Menu. Goff lies 12th, while Scott is 25th.