Paul Ricard to host 1000km Blancpain Endurance race in 2015
| | |
| --- | --- |
| By Gary Watkins | Saturday, July 26th 2014, 15:44 GMT |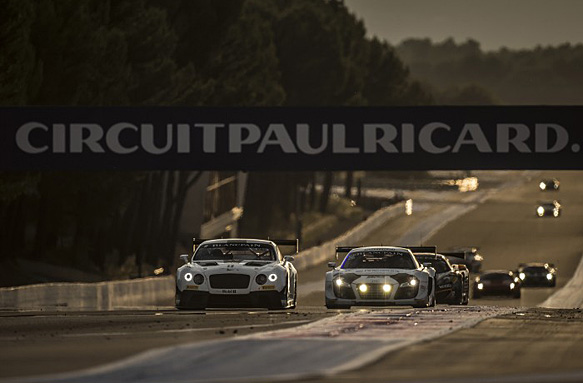 The 1000km event in next year's Blancpain Endurance Series will switch from the Nurburgring to Paul Ricard.

The BES finale at the Nurburgring has been a 1000km (620 miles) event for the past two years rather than the normal duration of three hours, but series boss Stephane Ratel has decided that it makes more sense for the Ricard round in June to be a longer race.

"We think it is more relevant to have the 1000km race before the Spa 24 Hours; it could be a good training for the teams," he said.

"With budgets under pressure after Spa, it should be more productive to have the 1000km race at Ricard."

Marc VDS team principal Bas Leinders, whose squad is making its lone appearance in the Endurance Series at Spa this weekend, reckoned the move was a good idea.

"It could be a good preparation for Spa and, maybe if Ricard had been a 1000km event this year, we would have done it," he said.

Ratel has confirmed next year's five-race BES calendar (see below), but he is still working on the schedule for the sister Sprint Series.

The calendar will remain at seven events and each of 2014 fixtures is in the frame to retain its race, while there is also interest from Italy, Germany, Russia and Brazil.

"We have opportunities in Italy, one in Germany and different opportunities in Russia," he said.

The Brazilian race would take place at the Goiania circuit near the capital Brasilia.
This year's BSS finale at Baku in Azerbaijan has now been confirmed for November 2.

2015 BLANCPAIN ENDURANCE SERIES CALENDAR
April 15, Monza (I)
May 24, Silverstone (GB)
June 28, Paul Ricard 1000km (F)
July 25/26, Spa 24 Hours (B)
September 20, Nurburgring (D)