Carlin closing on Formula Renault 3.5 return in 2015
| | |
| --- | --- |
| By Glenn Freeman | Thursday, July 24th 2014, 10:42 GMT |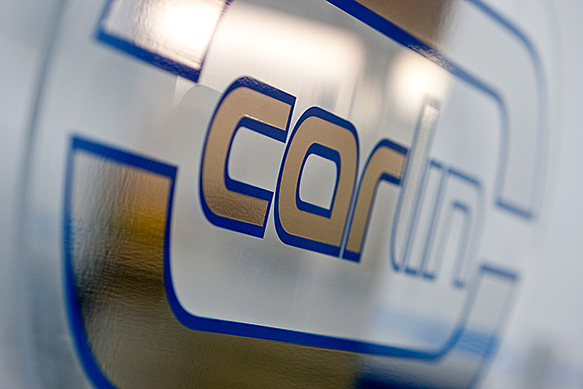 Formula Renault 3.5 championship-winning team Carlin is closing on a deal to return to the series next season after a one-year absence.
The British outfit pulled out of the 2014 campaign on the eve of the season after failing to secure suitably-funded drivers.
However, team boss Trevor Carlin has been working to set up a return for 2015, and he is optimistic that he can put something together.
Renault recently announced several changes aimed at strengthening FR3.5, including a reduction in budgets and signing contracts with key partners to safeguard the series for the next few years.
"I think what they've done is encouraging and we're working on a deal now to come back," Carlin told AUTOSPORT.
"I'm fairly confident that I can put a deal together as long as I've got an entry, so fingers crossed."
AUTOSPORT understands that the FR3.5 field will be reduced from a maximum of 13 teams to 12 for next year, but Renault is open to allowing Carlin to return.
However, that would appear to require another of the current teams to drop out of the series, and Carlin is worried that his team could be left on the sidelines.
"The biggest concern to me is if they are cutting back one team," he added.
"That made me worry that they don't want us, but I've been led to believe that if we want to come back then we can.
"We'd like to do World Series again and we're on the verge of a deal.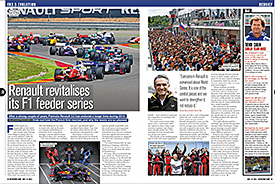 "It's pretty much there, and if I can guarantee I've got the entry then we'll be in it."
Carlin is not the only team to have been affected by a tough climate for FR3.5: Tech 1 and ISR have run one car each for most of the season, and Comtec Racing was forced to miss two rounds after its lone driver Nikolay Martsenko left the series early in the campaign.
For more on the future of Formula Renault 3.5, read our in-depth analysis of the championship's latest changes in this week's AUTOSPORT magazine