German GP: FIA clarifies track limits stance for Hockenheim F1 race
| | |
| --- | --- |
| By Jonathan Noble | Sunday, July 20th 2014, 10:52 GMT |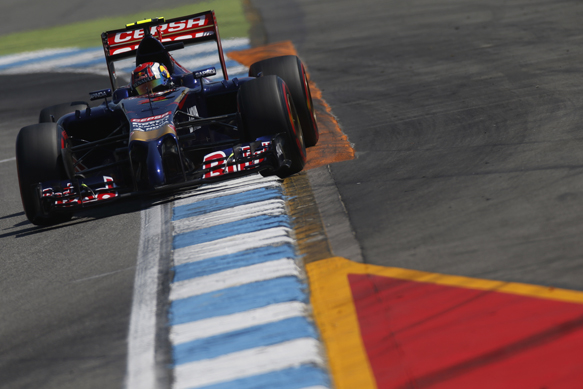 The FIA has clarified the track limits situation for the German Grand Prix, having decided against the zero tolerance approach it had for the Austrian and British rounds.
A number of Formula 1 drivers fell foul of a tougher stance from the FIA at the Red Bull Ring and Silverstone, when they had times disallowed in qualifying for running wide.
But at Hockenheim, the situation has been more relaxed - with no penalties handed down for drivers running wide at the first or last corners.
The FIA made it clear that its stance in Austria and Britain was exceptional and prompted by the nature of kerbs at those tracks.
F1 race director Charlie Whiting said: "We identified specific corners at the Red Bull Ring and Silverstone because the particular layout in those locations needed to be dealt with in a specific way.
"There are no such corners in Hockenheim and we are confident that leaving the track does not result in a better laptime.
"That is why we reverted to the customary approach towards track limits - the last two circuits were exceptions to the rule.
"Of course if a driver were to gain another sort of advantage by leaving the track in the race, for example if he was able to overtake by virtue of doing so, we would of course take the necessary action."
Whiting emphasised that there was no specific change of approach for this weekend, just a return to normal policy after two anomalous events.
"There is a standard policy and that is what we're using here," he said. "The Red Bull Ring and Silverstone were exceptional due to the type of kerbs at Turn 8 at the former and Turns 9 [Copse] and 18 [Club] at the latter."