Formula Renault 3.5 closes on return to Britain for 2015
| | |
| --- | --- |
| By Glenn Freeman | Thursday, July 17th 2014, 15:32 GMT |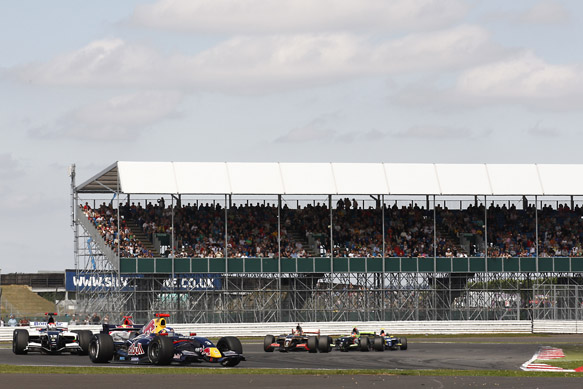 Renault believes there is a "90 per cent" chance that its World Series by Renault package will return to the UK with a round at Silverstone in 2015.

The French manufacturer has not hosted one of its free-ticket events at Silverstone since 2011, while its flagship Formula Renault 3.5 category last held a round at the home of the British Grand Prix as a support event to the World Endurance Championship in 2012.

Series organisers are currently working on finalising the 2015 calendar, and Renault Sport president Patrice Ratti told AUTOSPORT that a return to Silverstone was a priority.

"We are working on the calendar, and we would like to go back to the UK," he said.

"The issue here is that Silverstone is pretty expensive, but we are working on that.

"I think it's a 90 per cent probability that we'll be back to Silverstone.

"In which form I don't know yet. We would like to have a full 'World Series' round."

Ratti added that gaining the support of Renault UK could play a part in taking the whole World Series package back to Silverstone, while an FR3.5-only round was also being considered.

"If we can manage it we will go to Silverstone with the full package, otherwise there is always the idea of a support race like we did two years ago. But that means a lot less spectators.

"For the country's strategy they really want to push motorsport again.

"Last Saturday [at the Nurburgring] we had the boss of Renault UK [managing director Ken Ramirez] with us, and he what happy with what he saw."