Analysis: What 18-inch wheels mean for F1
| | |
| --- | --- |
| By Craig Scarborough | Thursday, July 10th 2014, 14:30 GMT |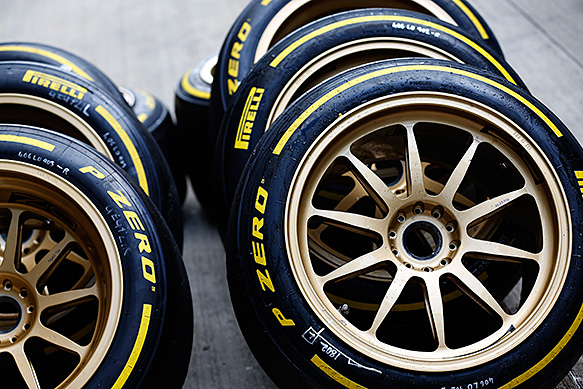 Lotus ran a car fitted with 18-inch wheels during the Silverstone Formula 1 test yesterday, in what could be the first step in a move to low-profile tyres as early as 2016.
Such a move would largely be for cosmetic and commercial reasons because 13-inch wheel-rims as currently used in F1 are largely used only in the budget end of the production car market.
The regulations mandating 13-inch rims in F1 are a legacy of a rule introduced to prevent teams fitting larger-diameter wheels to allow bigger brake discs. As brake disc size is now regulated, this is no longer a concern.
The overall size of the 18-inch tyre tested by Lotus yesterday remains the same, which means that the sidewalls were significantly lower.
Pirelli would like to bring in slightly larger wheels of 19/20 inches with even lower-profile tyres, although there is a limitation to how far you can go.
"For integrity reasons you still want a relatively tall sidewall," said Pirelli motorsport director Paul Hembery.
"Such are the lateral loads being passed from the tread into the wheel via the sidewalls, that geometry of very short sidewalls will make them want to pull off the rim in turns."
SUSPENSION
If the sport chooses to go in this direction it will have a big impact technically.
From onboard shots, we can see the tyre accounts for a large proportion of the car's suspension travel.
Going for a lower profile tyre will mean the car's suspension will have to account for the lost tyre compliance. This means it will have to be softer, with longer travel.
But the flipside of this is that currently the teams have no control over the compliance of the tyres, so larger wheels will give more influence over a car's total suspension compliance.
BRAKES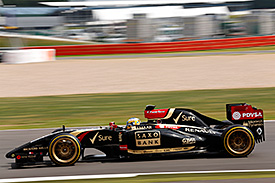 Currently, the brake discs and ducts fill the inside of the wheel with only tiny amount of clearance and the FIA is unlikely to want to allow larger brakes even though larger wheel rims could accommodate them.
But allow brake duct bodywork to fill the larger wheel is likely to create more aerodynamic performance from the car.
Either, larger discs and smaller calipers could be regulated to fill the wheels for a similar braking performance, or the current disc and duct size could be retained.
Teams also use the close proximity of the wheel and brake to tune the heat transfer from the carbon discs to the tyres through the wheel. With a large gap this tuning option will be lost.
These effects mean that teams will need significant notice ahead of the introduction of the new tyres, given the work that will need to be done on suspension, aerodynamics and brakes.