British and German Formula 3 series eye 2015 calendar collaboration
| | |
| --- | --- |
| By Gary Watkins | Tuesday, July 8th 2014, 08:19 GMT |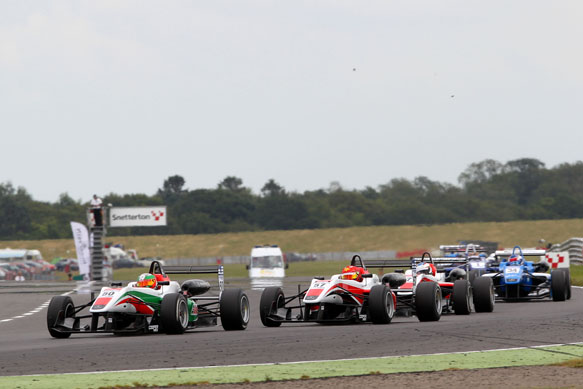 The British Formula 3 Championship could link up with the German F3 Cup to create a joint calendar in 2015 designed to encourage teams to compete in both series.
The idea has been proposed by Peter Briggs, boss of British F3 teams' association FOTA, in the face of a grid that has peaked at seven cars over the three races held in Britain so far.
"It is a preliminary idea: we have suggested a joint calendar of eight to 10 races with five grand prix tracks - Silverstone, Spa, Hockenheim, the Nurburgring and the Red Bull Ring - that would be attractive to teams from both series," said Briggs.
"We'd like to work out dates with the German organisers and then get an agreement from the teams to compete in both.
"Nothing has been agreed; so far it is just a case of getting people together and saying, 'What do you think?'"
Briggs stressed that the plan is not for a merger, which would not be allowed under FIA rules governing national series.
British F3 promoter Stephane Ratel said he would "follow the ideas of the teams" and was open to any suggestions that would increase the number of cars on the grid.
He added that a grid of about 14 cars was required to make the championship viable.
An influx of German series cars for the British round at Spa on July 25-26 should boost the grid to that level.
Motopark is planning to run two or three cars, ADM Motorsport two and Van Amersfoort Racing is close to finalising deals to field two entries.