British GP qualifying: Hamilton made decision to abort final lap
| | |
| --- | --- |
| By Jonathan Noble and Pablo Elizalde | Saturday, July 5th 2014, 13:52 GMT |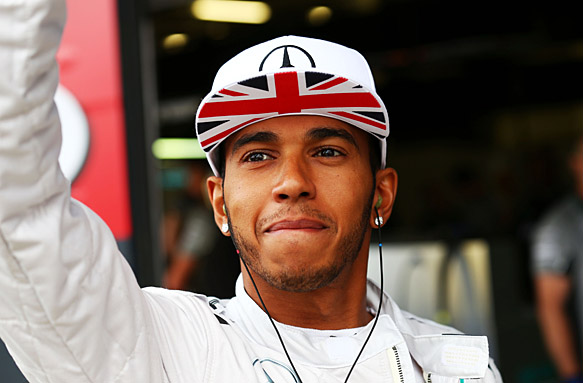 Lewis Hamilton aborted his final run in qualifying for the British Grand Prix because he thought he would not improve given the track conditions.
The Briton qualified a disappointing sixth for his home race while Mercedes team-mate Nico Rosberg secured pole position with a last-second run with slick tyres as the track was drying up.

REPORT: Rosberg storms to pole, Hamilton sixth
The third sector of both Rosberg's and second-placed Sebastian Vettel's lap proved crucial, as it was the part of the track where the slicks made the difference.
Hamilton had been slow in sector one and decided it was not worth pushing, so he aborted his lap.
Mercedes admitted that proved to be a mistake because he could have gained a lot of time in the final sector.
"I made a mistake today and pulled out of the lap when I should have kept going," Hamilton conceded. "It was my decision, a bad call, and that decided my qualifying."
Rosberg grabbed pole after just making it in time to cross the finish line before the clock reached zero, the German asking his team on the radio to tell Hamilton to go quicker while they were running together.
"I knew I had chance of getting much quicker, and that is how it worked out," said Rosberg. "It worked out perfectly.
"Even across the line. I was right in Lewis' gearbox. I had to be there, otherwise it would have been red [lights at the start/finish line].
"I had to be fast as possible to do the last lap, as I crossed the line it went red instantly, so it was a very close call and it was a really good team effort.
"Everyone worked together. It's fantastic to have such a qualifying where it goes well."
Rosberg, leading the championship from his team-mate by 29 points, downplayed the psychological effect the qualifying result will have on the title battle.
"I have never talked about trying to get a psychological edge," he said.
"At the moment the momentum is on my side and I have to make the most of it, and it comes and goes.
"I have a period where it is coming my way, but today is just qualifying.
"There are no points for qualifying and with the car we have everything is still possible but it is a big advantage to start first."