British GP: FIA promises zero tolerance on F1 track limits
| | |
| --- | --- |
| By Jonathan Noble | Saturday, July 5th 2014, 10:43 GMT |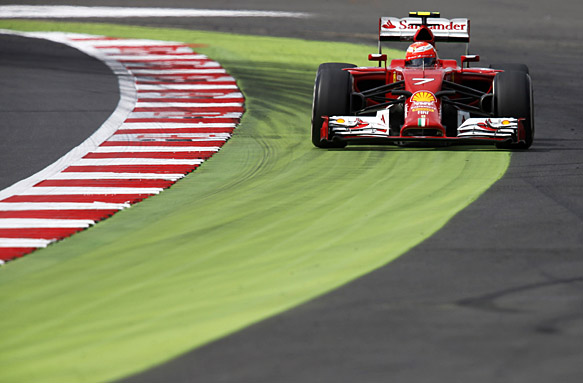 Formula 1 drivers have been warned that the FIA will adopt a 'zero tolerance' approach to anyone running wide off track to gain advantage in British Grand Prix qualifying.
Just a fortnight on from a clampdown on track limits at the Austrian GP, which proved particularly costly for Lewis Hamilton, drivers will again be under close scrutiny at Silverstone.
In a note that was issued to drivers on Saturday morning, the FIA made clear that any lap time achieved when a driver runs wide at either Copse or Club corner will be deleted.
F1 race director Charlie Whiting said: "I would like to remind all teams and drivers that we will adopt a 'zero tolerance' approach to cars leaving the track on the exit of turns 9 and 18 during qualifying.
"Unless we are satisfied that a driver left the track at either of these points for reasons beyond his control, having been forced off track for example, every lap time achieved by leaving the track will be deleted in accordance with Article 12.3.1.d of the Sporting Code."
The FIA also clarified that any driver who gained a 'clear and lasting advantage' during the race by leaving the track at the same turns would be reported to the stewards.