British GP: Rosberg, Ricciardo escape sanction over FP1 incident
| | |
| --- | --- |
| By Jonathan Noble | Friday, July 4th 2014, 13:47 GMT |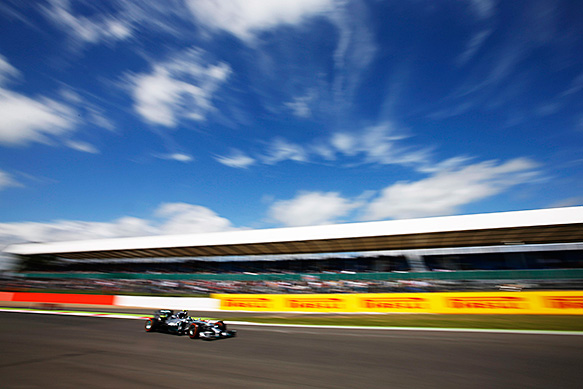 The FIA has decided against taking any further action against Nico Rosberg and Daniel Ricciardo for overtaking under red flags in first practice for the British Grand Prix.
The pair were summoned to see the stewards to explain why they had driven past rival cars after red flags had been called out for Felipe Massa's crash at the Stowe corner.
The opening session was red-flagged early on after Massa lost control of his Williams and crashed into the barriers near the entry to the pitlane.
With the session red-flagged, drivers are not supposed to overtake other cars.
However, Rosberg was ruled to have overtaken Toro Rosso's Daniil Kvyat at 10:28, while Ricciardo overtook Fernando Alonso two minutes earlier.
After hearing from both drivers, the stewards agreed that neither deserved a sanction for their actions.
Rosberg was found to have complied with the regulations because Kvyat had slowed dramatically at Turn 15 when ahead of him.
The stewards said: "The driver of car 6 [Rosberg] had driven the lap fully within the regulations and was travelling at a safe and reasonable speed throughout.
"At the moment of the overtake, car 26 [Kvyat] pulled fully off line and slowed to as low as 38km/h in what appeared to be a very unusual manner, in an area of the track that was completely clear."
For Ricciardo, he was found to have not behaved in a manner that deserved a penalty because he was already closing in on Alonso at the moment the red flags were called.
The stewards explained: "Car 3 [Ricciardo] was approaching a car that was travelling significantly slower even before the red flag was displayed and therefore at the moment of the red flag the driver of car 3 was concerned with safety passing car 14 [Alonso]."