Formula 1 teams get upgraded fuel-flow sensors for British GP
| | |
| --- | --- |
| By Jonathan Noble | Friday, July 4th 2014, 11:08 GMT |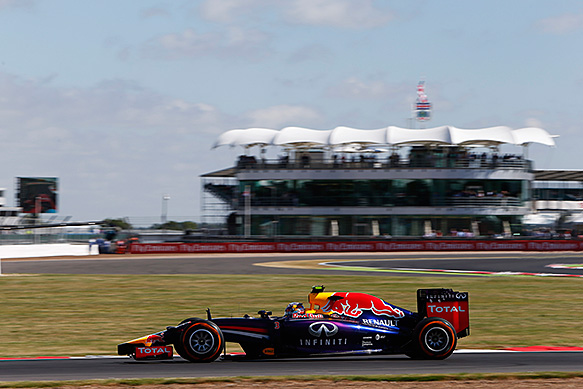 Formula 1's teams have been given upgraded fuel-flow sensors for this weekend's British Grand Prix, in a bid to overcome early-season problems with the systems.
Following issues with the sensors at the start of the season, which included Daniel Ricciardo's disqualification from the Australian Grand Prix, the FIA has been working with supplier Gill Sensors to improve matters.
Having discovered that the accuracy of the sensors was being affected by teams using cold fuel in qualifying, a new firmware has been brought in from this weekend's Silverstone event.
F1 race director Charlie Whiting said: "I think with any new system there are bound to be teething problems, and there were a few problems at the first race. But it's got a great deal better.
"Here, we're introducing new firmware on two sensors per team which we hope will overcome the offset problem which we think is being caused by cold fuel being put into the car - specifically in qualifying where the car comes in and they add fuel that changes the temperature considerably. Hopefully the firmware should resolve that problem."
While Gill Sensors has improved its meters, another British company called Sentronics is working on its own meter that could be homologated by the FIA later this year, a move which could give teams an alternative supplier for 2015.
Whiting added: "Is there a plan to introduce a new one next year? We know of one company who is attempting to develop a sensor.
"If it meets our requirement specification then we can homologate it and the teams will have a choice."