Mercedes' Wolff argued with Ecclestone over F1 social media
| | |
| --- | --- |
| By Jonathan Noble | Wednesday, July 2nd 2014, 11:57 GMT |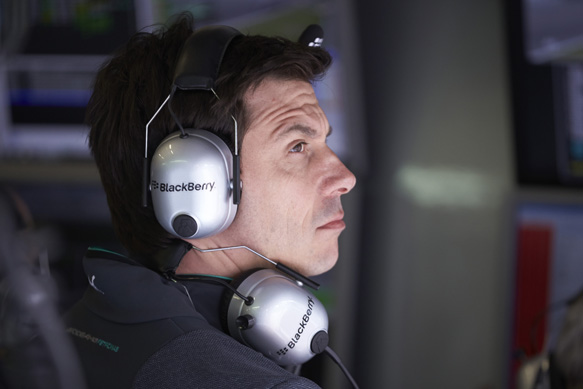 Mercedes motorsport chief Toto Wolff thinks Bernie Ecclestone is wrong to let Formula 1 ignore social media for money reasons.
Ecclestone has dismissed the need for F1 to officially embrace the millions of people who use platforms like Twitter and Facebook because he sees no instant profit in it.
But Wolff suggests that grand prix racing is missing out on a potential huge audience, and should be preparing better for when social media does start delivering income.
"I had quite a long row with Bernie in a meeting," said Wolff about Ecclestone's dislike of social media.
"We were talking each other down again and saying, we have lost 30 per cent of TV audience in Italy and we have lost some of the audience in Germany - although interestingly the UK is growing.

OPINION: F1 needs to wake up to new media
"Then you wonder why the audience is not growing and is diminishing if you sell the rights from free TV to pay TV. That is completely normal.
"But the other thing I mentioned was that we are having such an explosive growth in online activities - before Bernie said, 'those guys are not paying and half our profit is TV.'
"Sure the [social media] model does not work yet as you cannot monetise it, but I can tell each of my sponsors that the audience seeing his logo is growing even though TV figures are down.
"Even the big players like Twitter have not worked out how to monetise it, but it is just a matter of time before we do that."
Last month, Ferrari president Luca di Montezemolo called on Ecclestone to arrange a workshop with F1's key players to work out how it could attract a younger audience.