Aston Martin dedicates Le Mans 24 Hours win to Allan Simonsen
| | |
| --- | --- |
| By Scott Mitchell | Tuesday, June 17th 2014, 13:46 GMT |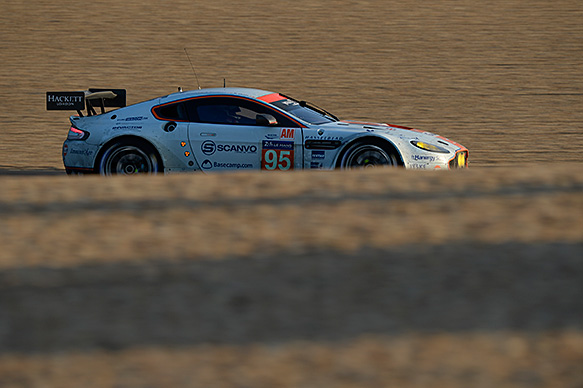 Aston Martin has dedicated its Le Mans 24 Hours victory in the Pro Am class last weekend to former driver Allan Simonsen.
The #95 Vantage, driven this year by Kristian Poulsen, Nicki Thiim and David Heinemeir Hansson, was the entry in which Simonsen lost his life in the early stages of last year's race.
Poulsen, who had also partnered Simonsen in the 2012 edition of the French enduro, said he had doubts over returning to Le Mans but did so for his fellow Dane.
"It has been a tough week for all of us," said Poulsen. "I wasn't sure if I would ever get back here.
"If I had to be honest the first laps at Tertre Rouge [where Simonsen crashed last year] I felt it was a bad idea.
"But we had the spirit of Allan, he told us to get started and to win the race. The whole team will never forget him."
Aston Martin Racing driver Darren Turner, who drove the #97 car in the GTE Pro class, said that despite the problems that hobbled his bid for class glory he was delighted with the result for the #95 car.
"It winning was just the best thing that could have happened this weekend after last year," he said.
"It was really one for the team."