BTCC boss Alan Gow has no plans to peg back RWD cars' performance
| | |
| --- | --- |
| By Kevin Turner | Tuesday, June 17th 2014, 11:02 GMT |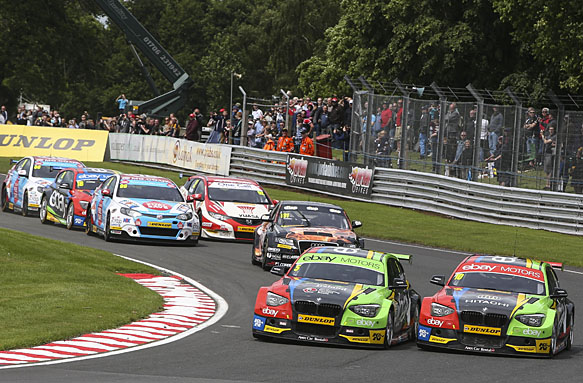 British Touring Car boss Alan Gow has no plans to peg back the performance of rear-wheel drive cars, beyond addressing their advantage at the start of races.
After Colin Turkington's RWD BMW moved to the top of the points table with two wins at Oulton Park, some rivals claimed the RWD cars need to be pegged back.
From the next round at Croft the BMWs and Audis will have to run a longer first gear, as happened under S2000, but Gow believes there is no issue with the overall pace of the RWD machines.

Plato: RWD must be pegged back


Triple Eight hints at RWD switch


Turkington says criticism misguided
"Extra weight for the RWD is simply not on the cards," Gow told AUTOSPORT.
"There is no issue with the lap times of the BMWs so it's a complete nonsense for anyone to suggest they should have extra weight.
"However, clearly the RWD cars are capable of leap-frogging quite a few cars off the line.
"All teams know that we have kept the option of mandating the longer first gear, which results in RWD/FWD having roughly the same acceleration rates from a standing start."
Gow added that he believes the first gear tweak will not hamper the overall performance of the rear-wheel drive cars.
"This has no effect on RWD laptimes or race pace," he said.
"It merely assists in helping to balance out the initial startline acceleration - something we first instigated four years ago."