Sebastien Ogier slams rivals in World Rally Championship rules row
| | |
| --- | --- |
| By David Evans | Wednesday, June 11th 2014, 15:54 GMT |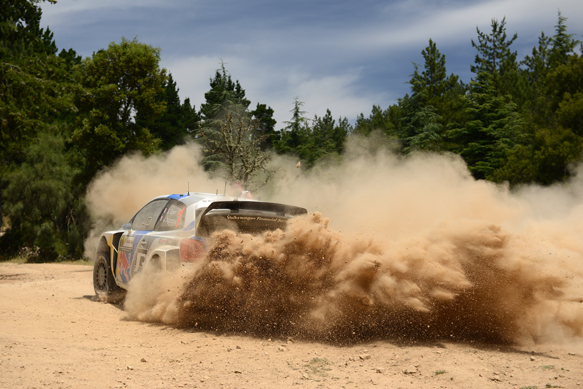 World Rally Championship leader Sebastien Ogier has set himself against his rivals in what is becoming a bitter dispute about running order rules.
A regulation change at the end of last season ensured the championship leader would run first on the road on the opening day of WRC rounds, before the classification was reversed for the Saturday and Sunday start lists.
Faced with opening the road on last week's Rally Italy, Ogier dropped as low as 10th before fighting back to win the event, leaving him furious with those in favour of the current regulation.
"The FIA wants to make some sort of show from the rally by using this regulation, but, for me, this is the regulation for the loser," Ogier said.
"There are some drivers who are happy to win like this, but I am not one of them.
"I don't like this rule, it's stupid.
"I don't understand why they want to penalise the fastest guy in the world championship and I don't understand what was wrong with the qualifying stage we had last year."
Citroen drivers Mads Ostberg and Kris Meeke said they thought the current situation made sense.
Ostberg, who scored his best result with Citroen in finishing second in Italy, said: "I'm fine with my position in the championship. And it's part of the game, where you start on a rally.
"Ogier talks about it all the time. Well, you [Ogier] are the fastest in the world; you can go first: f*** off!"
Meeke added: "Motorsport series all over the world are using systems to handicap cars, be it weight or cutting engine power - we have the most natural handicapping system in the world and it makes sense to use it.
"Look at this rally, the fight was so close on Friday; we had Hyundai one-two for a while, it's great for the spectacle of the sport."
The current running order regulation is expected to be debated at August's WRC Commission meeting.