Hamilton says he can't count on Rosberg trouble in F1 title battle
| | |
| --- | --- |
| By Jonathan Noble | Tuesday, June 10th 2014, 11:57 GMT |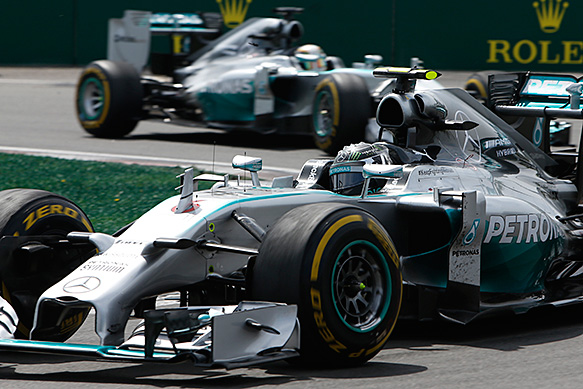 Lewis Hamilton insists he cannot count on Mercedes team-mate Nico Rosberg having car problems if he is to get back on top of the Formula 1 standings.
The Briton suffered his second retirement of the season at the Canadian Grand Prix to fall 22 points behind Rosberg, just two races after a run of four consecutive wins had moved him to the top of the drivers' championship.
But although it is likely that Rosberg will have his share of drama at some point in the campaign, Hamilton says that he cannot rely on it, which means he needs to get back to winning ways.
"I have to try to catch up, and I really don't want either car not to finish," said Hamilton, who was forced out after his brakes failed as a result of an issue with the electronic control systems on his car.
"Hopefully we will not have any issues on either car, which means I have even more work to catch up on lost ground.
"So it's probably going to take another four wins, and I'll do what I can to get those.
"We've got good tracks coming up, and the one for me is to make sure I win at Silverstone."
Although Hamilton expressed some disbelief at the fact that he was forced out by his second car failure of the year in Canada, while Rosberg has finished all the races, he says the situation was less of an issue for him that the controversial Monaco GP.
"It's actually less frustrating than the last race, believe it or not," he said. "I don't know why. It is just less frustrating.
"I know I did the best job I could, I finally got into the lead, but there was nothing I could do about the brakes.
"There are no emotions to it other than I couldn't believe my car stops and the other one doesn't, but that's the way it goes.
"Two DNFs is not helpful, but there's a long, long way to go. I've caught up before, so I'll catch up again."