Nico Rosberg wants rethink over F1 corner-cutting rules
| | |
| --- | --- |
| By Jonathan Noble | Monday, June 9th 2014, 10:33 GMT |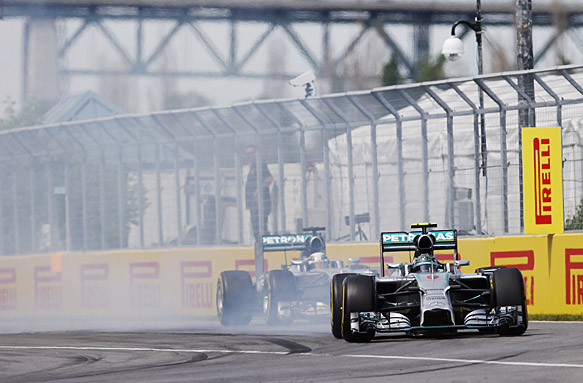 Nico Rosberg has called for a rethink over rules relating to corner-cutting in Formula 1 after his run across the last chicane in Canada was reviewed by the stewards.
The German faced an investigation after he locked up and decided to cut across the run-off area on lap 25 of the Canadian Grand Prix.
Although he subsequently slowed down at the first sequence of corners to ensure that he had not gained a 'lasting' advantage - as the rules now state - the matter still went to the stewards.
However, they decided that Rosberg had done nothing wrong and he escaped without sanction.
Speaking about the incident, and if he believed it to be a big matter, Rosberg said: "I didn't think anything of it.
"I went straight, and didn't get an advantage. I did initially, but I slowed down in Turn 1 and 2 as is the norm to do.
"So as long as I didn't gain an advantage [overall], then it is fine. And thankfully that is how they judged it."

Technical analysis: Mercedes' Canadian GP problems
Despite escaping a penalty, though, Rosberg thinks that the rules need to be clearer so that simple mistakes do not automatically get sent to the stewards for investigation.
"It is worth discussing, because it going to the stewards is a bit strange," he added.
"It is something that we all agreed among ourselves, and especially that the first time you can maybe get a warning, but you cannot do it three times in a row."