Canadian GP: Ricciardo reckons Red Bull needs to be perfect in qualifying
| | |
| --- | --- |
| By Jonathan Noble and Matt Beer | Friday, June 6th 2014, 20:13 GMT |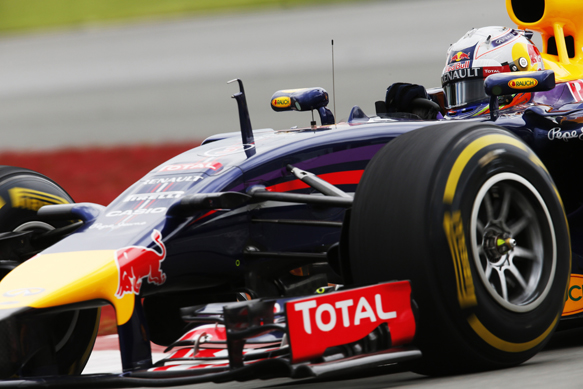 Daniel Ricciardo fears that if Red Bull does not "nail it" in Canadian Grand Prix qualifying it will end up a long way down the Montreal grid.
The reigning Formula 1 world champion team suspected that the Circuit Gilles Villeneuve would be one of its weaker tracks, and although Sebastian Vettel was third in Friday practice, Ricciardo believes anything less than the absolute maximum performance on Saturday will be costly.
Asked if he felt Red Bull could challenge the customer Mercedes teams even if Lewis Hamilton and Nico Rosberg were out of reach, Ricciardo replied: "I think if we can get it right we can definitely challenge them. But it is really close, and if we don't get it right we can be a long way back as we have seen.
"We have to make sure we nail it.
"It seems pretty close to be honest. There are a few teams who can challenge if not for the front row then for the second row. It seems to be a bit more even this week.
"We have to try to make sure that we are extracting everything out of it to get in front. Today we didn't but we are working on that."
Ricciardo was only 12th fastest on the opening day, and was confused by his discomfort with the car.
"I guess it was a bit of a surprise," he admitted.
"We obviously hoped to be a bit further up there. I don't feel at home with the car, but at the same time we don't feel 1.5 seconds off.
"We have a bit to understand. What is positive is that Seb put in a quick one, so we can see what he did there and try to see where we are in comparison, see where I need to work and see if we can get further up."
Vettel took third place despite losing time early in second practice with a gearbox issue.
"It was a bit of a shame to lose a lot of laps, but fortunately we could go out again," he said.
"We were a little bit off the rhythm compared to other people, but seemed to be OK, we did some good laps.
"There is still a lot of improvement we can do. Obviously Mercedes are very, very quick around here.
"It is hard, there is a lot of straight lines and we know we are not especially quick down the straights.
"But there is no point repeating that all the time - it is what it is. We have to make sure that we set up the car properly in the corners so we catch up as much time as possible."