Red Bull F1 team expecting tough Canadian Grand Prix
| | |
| --- | --- |
| By Ben Anderson | Wednesday, June 4th 2014, 10:50 GMT |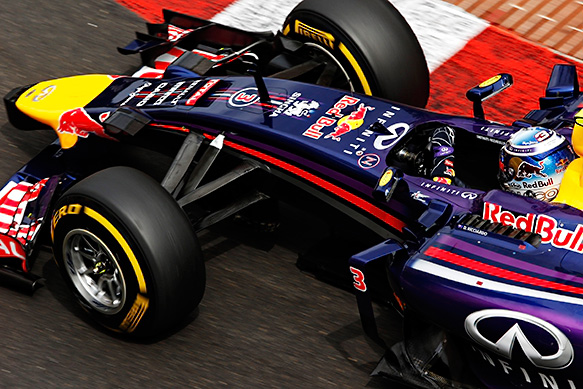 Red Bull is braced for a more difficult race in Canada this weekend, as it expects the layout of the Montreal circuit to better suit the Mercedes-engined Formula 1 teams.
The Milton Keynes-based squad has been a clear second fastest to frontrunner Mercedes in the last two grands prix, with Daniel Ricciardo hounding Lewis Hamilton for second place in Monaco.
But Red Bull boss Christian Horner is concerned the long straights of Montreal will hurt the RB10, even though engine partner Renault is "working hard" to close the gap to Mercedes' V6 hybrid turbo.
"I think Montreal is going to be a challenging race for us and it will be interesting to see how we fare there," Horner said.
"Renault is working hard behind the scenes, and we were much, much closer [in Monaco].
"It is the first time we have raced Mercedes this year, and Dan's pace, particularly in the last third of the race, he was the quickest car on the track, so we take a lot of confidence out of that.
"But you go from one extreme to the other: Monaco is all about handling characteristics, the next event is straightline performance, so it is going to be very interesting to see how we fare against the Mercedes- powered teams in Montreal."
Renault has suffered a spate of reliability problems this season, and Sebastian Vettel added to those statistics with a turbo-related retirement in Monaco.
The French manufacturer is set to introduce mechanical updates to its engines in Canada, and head of trackside operations Remi Taffin is hopeful these will also improve performance by allowing the Renault-engined teams to do more running.
"It will improve performance too because if you can run twice the mileage it's going to be much better for performance because you don't have to limit the drivers or the teams," said Taffin.
"But they won't give us more power - that is not the purpose. Getting rid of any DNFs is a powerful performance advantage."