F1 tyre supplier Pirelli open to bigger tyres and reduced downforce
| | |
| --- | --- |
| By Ben Anderson | Tuesday, June 3rd 2014, 09:40 GMT |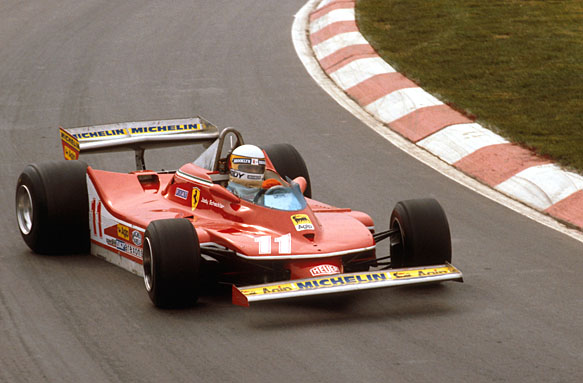 Pirelli is open to the idea of rebalancing mechanical and aerodynamic grip in order to improve the racing in Formula 1, including bringing back wider tyres.
Williams driver Felipe Massa recently urged the sport to study the benefits of introducing wider tyres while reducing downforce, in order to allow cars to follow each other more closely.

GARY ANDERSON: Why F1 needs half the downforce
Pirelli motorsport director Paul Hembery said the tyre supplier had studied introducing wider tyres for this season, but the teams had decided against the move.
"That was one of the things we discussed last year when we first saw the new regulations - having less aero and we'll give you wider tyres," Hembery said.
"At the time, the teams didn't feel that was necessary and wanted us to keep the tyre sizes the same so we weren't able to follow that.
"But we've always said we'll do what the sport wants.
"If they want us to go up to the old, super-wide tyres we'll do that; 15-inches, 20-inches - you tell us what you want and we'll have a go at it.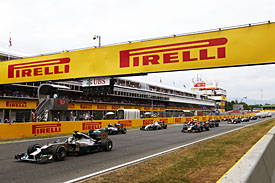 "But you've got to decide what you're trying to achieve."
Pirelli has been criticised for developing a range of tyres that are too hard for this year's new cars, but Hembery said the need to construct a range of rubber that works across the full spectrum of circuits on the calendar meant compromises were inevitable.
"From a tyre point of view, you have four compounds and in some cases you are compromised, in some cases you hit the sweet spot," he added.
"But that variation probably adds some unpredictability to the races."