BTCC drivers to be breathalysed daily at every event
| | |
| --- | --- |
| By Kevin Turner | Wednesday, May 28th 2014, 07:01 GMT |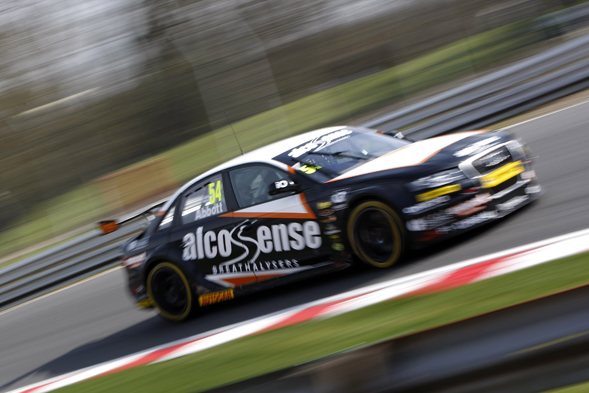 The British Touring Car Championship has introduced mandatory breath-testing on every day at each event for drivers and senior championship officials.
The move, which will be introduced for the next BTCC round at Oulton Park, is designed to ensure competitors and officials are free from the effects of alcohol in their system.
There will be 'zero tolerance' and any drivers or officials who fail the test will not be able to participate until they pass.
BTCC series director Alan Gow said: "As the UK's premier motor racing series, the BTCC should continue to set benchmarks and this is another important step we can take.
"While random breath-testing does happen on occasion at various motorsport events, the BTCC is the first championship to mandate the zero-tolerance limit and back this up with compulsory testing each day at each event.
"This was a bit of a personal crusade for me, as I have long thought that the sport does not carry out enough alcohol testing."
The move has also come about due to AlcoSense, which will provide the breathalysers, becoming involved with the series by sponsoring Hunter Abbott's Audi A4.
"When I happened to mention this to Hunter Abbott he immediately agreed to provide TOCA with the specialist equipment and training for us to make it happen," added Gow.
"Education is key and by pioneering this mandatory testing we believe the BTCC will raise more awareness of the dangers and help keep its drivers, officials and fans, safe - not only at the circuit but on the road."