Two injured in Pascal Wehrlein, Nico Rosberg promo event incident
| | |
| --- | --- |
| | Tuesday, May 27th 2014, 19:28 GMT |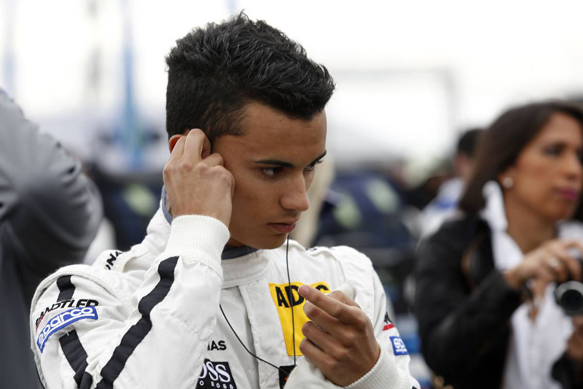 Mercedes DTM racer Pascal Wehrlein has been involved in an incident while with Formula 1 driver Nico Rosberg at a promotional event that left two people injured.
The two were driving in separate cars on a closed circuit in northern Italy for promotional filming in conjunction with the German national football team when HWA Mercedes driver Wehrlein hit two people who had walked onto the circuit.
No information has been released on the condition of those hit, but Mercedes confirmed that Wehrlein was uninjured.
Monaco Grand Prix winner Rosberg, who is thought to have been ahead at the time and not part of the collision, tweeted: "I am shocked by the accident. My thoughts are with the two people who were injured and I wish them a fast recovery."
A statement from Mercedes read: "An accident occurred during a visit to the training camp of the German national football team. While driving on a closed circuit, DTM driver Pascal Wehrlein injured two people whom he unexpectedly encountered walking on the closed course.
"We cannot offer any statement concerning the severity of injuries, as both injured parties are currently undergoing medical treatment. Pascal Wehrlein was uninjured in the accident.
"We deeply regret this accident and send wishes of quick recovery to the injured.
"We will work in full co-operation with the authorities in determining the exact circumstances of the accident."