Muller angry with WTCC team-mate Lopez over startline crash
| | |
| --- | --- |
| By Peter Mills | Monday, May 26th 2014, 11:15 GMT |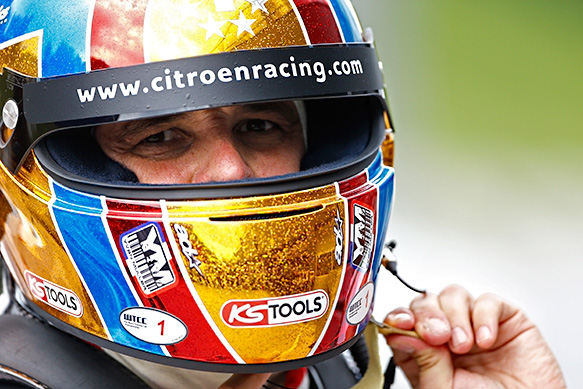 World Touring Car champion Yvan Muller expressed his frustration at Citroen team-mate Jose Maria Lopez after a Salzburgring startline collision caused his third retirement in five rounds.
Muller had closed to within 16 points of Lopez in the WTCC standings after winning race one.
But failure to finish in the reversed-grid race, in which Lopez scored his third win of the season, drops Muller 41 points adrift of the Argentinean.
Four-time champion Muller retired after contact with both the Lada of James Thompson and the Austrian track's inside barriers on the run to the first corner.
Afterwards he criticised Lopez, suggesting he had not been given sufficient room and that his team-mate "pushed me off".
"I got squeezed at the start by Jose, and because I didn't want to have contact with a team-mate I went onto the grass," said Muller.
"If Jose says he didn't see me, OK, next time I don't see him.
"I [then] went into the wall because my rear-right wheel was broken - I couldn't do anything."
Lopez denied any suggestion that he knew Muller was on the grass to his left away from the lights, and insisted there was no contact between the C-Elysee drivers.
"I didn't feel any touch from Yvan at the start, as I was busy trying to pass [Tom] Chilton who had a worse getaway than me," said Lopez.
"If Yvan has a problem of course we'll talk about it. He is a friend and I am happy to work with him."
The Citroen team completed repairs to Muller's car after the race was red-flagged, but decided against restarting as the Frenchman would have had to start a lap down.
"We fixed it in time, but when we asked the race director they said that we would be one lap down," said Muller.
"That is why we decided not to go out, which I am still not agreeing with.
"I didn't cross the line less than the others. It was a red flag, and the red flag is not in the race."
Race 2 start accident: