WRC should focus on internet over TV coverage - David Richards
| | |
| --- | --- |
| By David Evans | Friday, May 23rd 2014, 11:54 GMT |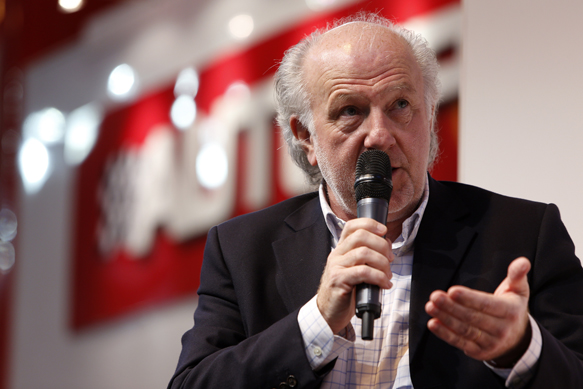 Former World Rally Championship promoter and champion co-driver David Richards says the series must forget television and focus its efforts on the internet.
Richards, a long-time advocate of developing rallying for internet coverage, says the current level of demand from broadcasters for WRC coverage highlights the need for the shift.
He adds, however, that the teams themselves must shoulder some of the blame for the current situation.
"People are still focused on trying to attract a television audience which, probably, is unachievable," said Richards, who ran WRC promotion from 2000-07.
"You do also have to blame the manufacturers for pushing television. They have a very narrow focus because their bosses want to see it on television and I'm afraid this is unrealistic.
"Sometimes you have to say: 'This is pushing water uphill. What are the alternatives?' And then you have to be bold about that."
Richards now admits his policy of pushing for the internet came too soon for the WRC, but reckons the time is now right.
"If you aim to become the dominant motorsport on the internet, then all you have to do is transfer all these spectators - sometimes a million people on an event - into people who watch it on the internet," he said.
"What you would then have is tens of millions of people watching on the internet, giving value; you commercialise it that way around. Then you do free-of-charge news coverage giving two-minute clips focusing on national interest stories: Sebastien Ogier to French channels or German channels get Volkswagen coverage."
FORMAT CHANGES DEFENDED
Richards also defended the WRC itinerary changes that came on his watch.
"People say: 'We lost everything because the format of rallies changed and rallies only go around in circles now with centralised servicing - it's not what it was and it was far better when it went across country.' I wonder, why has it stayed like that?" he said.
"That was an evolutionary process and people need to understand we went that way for two reasons, the first of which was safety.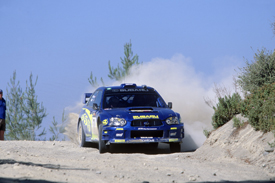 "People so readily forget the days when rallying almost stopped dead and was made illegal by governments because we couldn't control the people, the crowds and the safety. We had to consolidate to make sure there were enough marshals to ensure safety.
"The second reason was because the media needed to cover events on a regular basis. We couldn't get mainstream media in because you had to be an expert map reader to get yourself around the countryside just to find out what the hell was going on.
"Since then, we have sorted the safety out and media-wise, we've got better-than-ever communications, so we could run a linear route and do things differently.
"But, what do we do? We complain about things and we get stuck in the past instead of opening our minds to the fact that things have moved on.
"This is what frustrates me when I look from the outside. This is not rocket science."