Robert Kubica shouldn't be rallying says ex-F1 rival Felipe Massa
| | |
| --- | --- |
| By Ben Anderson | Friday, May 23rd 2014, 10:00 GMT |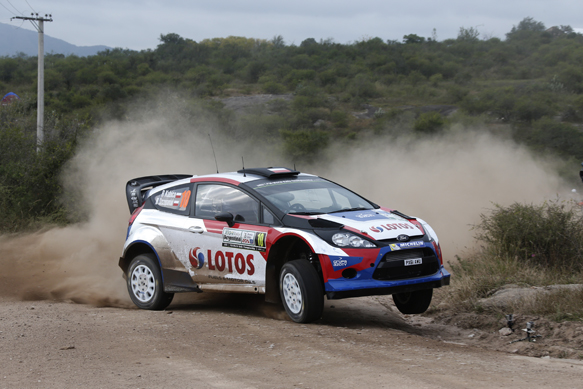 Felipe Massa believes ex-Formula 1 rival Robert Kubica is "not doing the right thing" by competing in rallying.
Kubica was a rising star of F1 until a serious accident on the first stage of the 2011 Ronde di Andora Rally almost severed his right arm.
The 2008 Canadian Grand Prix winner was linked to an F1 return with Ferrari after recovering from his injuries, but the Pole opted to resume his career in rallying, despite driving in the Mercedes F1 simulator and testing one of the marque's DTM cars.

Ferrari admits it eyed Kubica deal
Kubica has since crashed on all but one of his top-division outings in the World Rally Championship.
Massa, who was subjected to speculation he would lose his Ferrari drive to Kubica during the Pole's recovery, said Kubica was "risking himself" by continuing to compete in that branch of the sport.
"He's a great driver but I don't think he is doing the right thing," said Massa when asked by AUTOSPORT for his thoughts on Kubica's new career.
"I don't think rally is the right thing for him.
"I've known him since he was a kid in Formula Renault, [but] I never saw him after the accident because he never appears [at Formula 1 races].
"I think [with] rallying he is risking himself.
"It's better for him to do DTM, a race that is part of his experience, part of his understanding. Rally is very different for us.
"I know that he is suffering [too much] with his hand to drive in Formula 1, but there are maybe other championships he can do.
"Especially when you see that he is always crashing [in rallies].
"Honestly, if I was him I would not be there."
Kubica won the WRC2 title last year during a parallel programme in the WRC feeder series and the European Rally Championship. He finished sixth on the most recent WRC round in Argentina.
Look out for a major Robert Kubica interview in AUTOSPORT magazine and online next month