Sebastian Vettel: Red Bull never dominated F1 like Mercedes in 2014
| | |
| --- | --- |
| By Jonathan Noble | Wednesday, May 21st 2014, 18:45 GMT |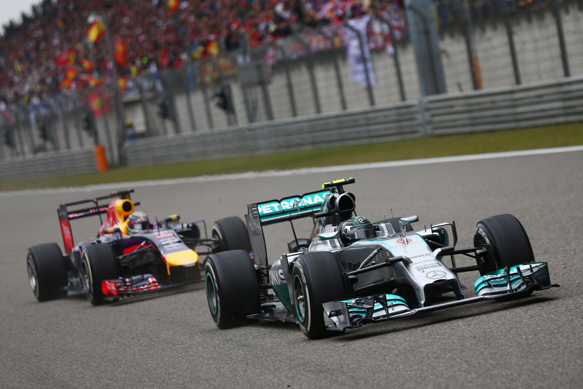 Sebastian Vettel thinks Mercedes' current Formula 1 dominance is greater than his Red Bull team has ever had - although he hopes Monaco proves his outfit is closing the gap.
Mercedes has won the opening five races of the 2014 season with Lewis Hamilton and Nico Rosberg, taking a dominant lead in the world championship standings and ending a stranglehold on F1 that Vettel enjoyed up until the end of last year.
But despite enjoying four straight title wins with Red Bull, and nine consecutive race victories at the end of 2013, he believes Mercedes current advantage is in another league.
"It is a different situation but I think we have never really been in that kind of position," explained Vettel ahead of the Monaco Grand Prix.
"Obviously it is easy to look back and say that we have dominated everything, and it was easy. But the way I remember it was a bit different to that.
"And now we are five races into the season, I don't think we ever started the season with five wins as a team.
"Obviously we had a very, very different and strong finish last year. But if you look at the races and the results and the gaps, I think it is a different story.
"Then again, we have been at the top the last couple of years; we know how it feels and what sort of things you have to deal with. And now, they are in a similar position and it is fair to say that they deserve to be there because they do the best job."
SEEKING MONACO ANSWERS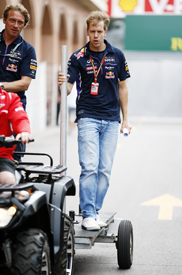 Despite his feelings on Mercedes' edge at the front of the field, Vettel is hoping that Monaco provides confirmation that Red Bull's glimpses of promise in Spain show it is closing in.
"The step we made in Spain, and obviously with very little practice to talk about, in the race was quite good in terms of speed, tyre wear and result," he said. "I think we have an explanation for it.
"So, really to confirm we need to see here and in Canada. Obviously the track [Monaco] is different - it is not a real racetrack.
"But then again, historically, it has always been a good reference of where you are as a driver and where the car is. So in terms of ranking it should not be any different I guess.
"I think overall you have to respect that Mercedes has a very, very strong package. I guess they will be very strong here. Nico and Lewis are very good around here, so they will be the ones to beat - but maybe we can be a bit closer.
"Barcelona was a step in the right direction, at least in terms of race pace. In qualifying they were obviously quite far away but the target for sure, in case it is dry, is to put in a very good qualifying because that is more or less half of the job already done on Saturday. "