Jonathan Byrd to run Bryan Clauson in 2015 Indianapolis 500
| | |
| --- | --- |
| By Mark Glendenning | Friday, May 16th 2014, 17:21 GMT |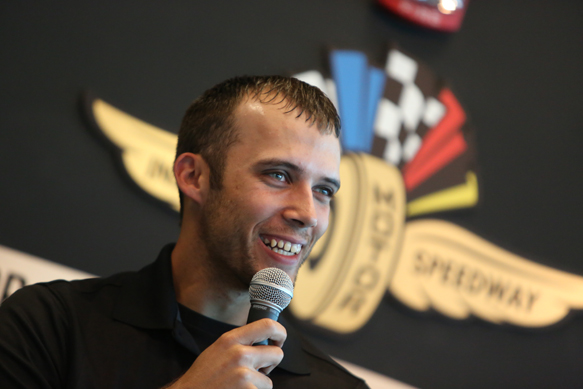 Jonathan Byrd's Racing will return to the Indianapolis 500 next year to field an entry for USAC star Bryan Clauson.
The 2015 edition of the 500 will mark the 10-year anniversary of Byrd's last Indy entry, which was for Buddy Lazier in 2005 (pictured below), and the 30th anniversary of its first Indy participation with Rich Vogler in 1985.
Jonathan Byrd II said that he is excited by the prospect to be returning to IMS to support a car for Clauson, and hopes that it will turn into an enduring partnership.
"Not only is Bryan going to be our Indy 500 driver next year, it's our intention that he be our Indy 500 driver for the next 15 years," Byrd said.
"In addition to Bryan driving the Jonathan Byrd's IndyCar, we will also be supporting him in all of his racing efforts, and look forward to seeing him continue his winning ways.
"With his seven USAC championships and 55 career USAC wins at the age of 24, Bryan is a throwback to Rich Vogler, which increases our level of excitement that much more.
"We have little doubt that he will add the title of 'Indy 500 champion' to his resume."
Clauson made his Indy 500 debut two years ago in a second Sarah Fisher Hartman entry, but dropped out early with mechanical problems.
"Getting back on track at IMS is something I've been working toward since the end of the 2012 race, and I can't thank the Byrd family enough for giving me this opportunity," he said.
"The Byrd family has a tremendous history not only at the Indianapolis Motor Speedway, but also among the short track community as well.
"To add my name to an impressive list of Jonathan Byrd's Racing drivers that includes guys like Rich Vogler and Stan Fox is an honour.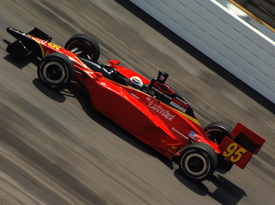 "With what I learned from my previous Indy 500 experience, along with a full year to prepare, I can't wait to see what we can accomplish together."
The original plan had been for an entry in 2016, before the Byrd family decided to bring the programme forward.
David Byrd said that a deal is already in place to collaborate with an existing IndyCar team, and that he expects Clauson to be on track for the first day of practice next year.
"We fully expect him to be quick, and we're going to give him all of the resources that he needs to run up front and compete to win," Byrd said.
"We'll be ready to compete on the opening day of practice in 2015, as we have entered into an exciting partnership with an existing IndyCar team.
"We will be making a joint announcement in regards to that partnership in the very near future."