Megaphone exhaust made no difference to F1 sound - Nico Rosberg
| | |
| --- | --- |
| | Wednesday, May 14th 2014, 19:54 GMT |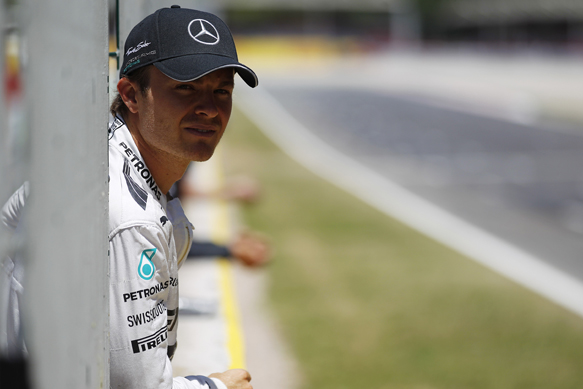 The prototype 'megaphone' exhaust tailpipe tried by Mercedes in Formula 1 testing at Barcelona made no difference to the 2014 car sound, reckons Nico Rosberg.
Mercedes was evaluating the revised exhaust design on behalf of all the F1 teams and the FIA on Wednesday amid efforts to appease critics of the noise made by the turbocharged V6 engines introduced this year.
Initial indications from trackside suggested there was little change in sound with the trial exhaust, which was used on an early run before being switched for the regular tailpipe, and Rosberg confirmed it had been unsuccessful.
"Unfortunately it didn't change anything, so we need to keep pushing," he said.

More Barcelona testing shots in the AUTOSPORT news gallery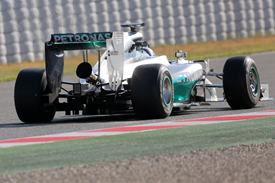 The German said Mercedes was determined to try to find a solution that would make the 2014 F1 car sound more appealing to those fans disappointed by it.
"As a team, we want to - for the sport - make things louder, so we need to try some other solutions, because this was not the right solution," Rosberg insisted.
He added that the alternative exhaust did not affect car performance at all.
"There was nothing, it was all the same," he said.
Rosberg ended Wednesday's test second fastest behind Pastor Maldonado's Lotus, which had set its time on super-softs while Mercedes ran on medium Pirellis.