Mercedes trying to ensure 2014 Formula 1 doesn't get boring
| | |
| --- | --- |
| By Jonathan Noble | Wednesday, May 14th 2014, 13:36 GMT |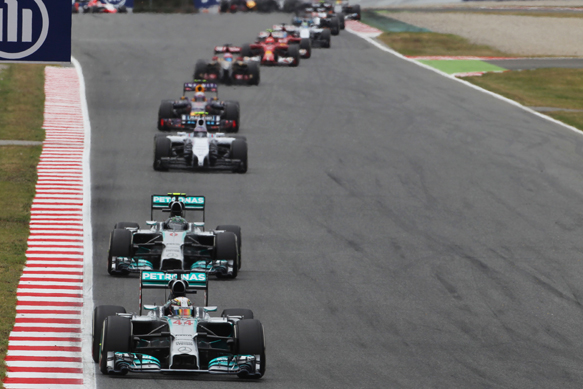 Mercedes says it owes it to Formula 1 and its fans to ensure there is a close battle between its drivers so the season does not become boring.
Lewis Hamilton and Nico Rosberg's margin of dominance in the Spanish Grand Prix was such that Mercedes' rivals look unlikely to close the gap in the short term.
But after four consecutive one-two finishes for the Brackley squad, declining television viewing figures are already prompting talk that fans are being turned off by the one-sided affair.

Spanish GP analysis: How Hamilton found the decisive six tenths
Mercedes motorsport boss Toto Wolff says his team is well aware of the potential for criticism, and thinks that makes it essential that Hamilton and Rosberg remain totally free to race.
"Of course we are thinking about the big picture," explained Wolff. "Formula 1 is always less interesting when you have the dominance of one team.
"My personal agenda is to support such a dominance [for Mercedes]. We have had that [dominance] in the past with Red Bull. And it got boring with them winning nine races last year.
"But when you look at the race in Spain there were some good battles - between the two Ferraris, and Sebastian [Vettel] was storming through the field.
"I guess that we need to make sure that having a performance like we have now, we have the guys racing.
"We owe this to the fans, we owe to the sport and what we owe to the brand Mercedes. This is our philosophy straight from the beginning with all the risks you have by letting them race."
LESS TELEVISION EXPOSURE
Mercedes has already noticed one consequence of its dominance is that it is getting less television exposure than in the past.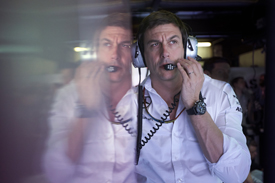 It has been apparent from the race coverage that the broadcasters are deliberately ignoring the Mercedes battle at the front, and instead focusing on the cars behind.
Wolff said that there was nothing his team could do about that situation, as it would be ludicrous to hold back its performance to get more media exposure.
When asked about the lack of TV coverage, Wolff said: "Interestingly we've seen that already.
"In Bahrain, the media coverage we generated was less than in previous races, so the question is what shall we do about that? Narrow the gap on purpose? No. That doesn't function.
"We have to swallow that and have a little bit less of an average of media value."