Thierry Neuville says Hyundai's i20 WRC now proving its pace
| | |
| --- | --- |
| By David Evans | Wednesday, May 14th 2014, 12:36 GMT |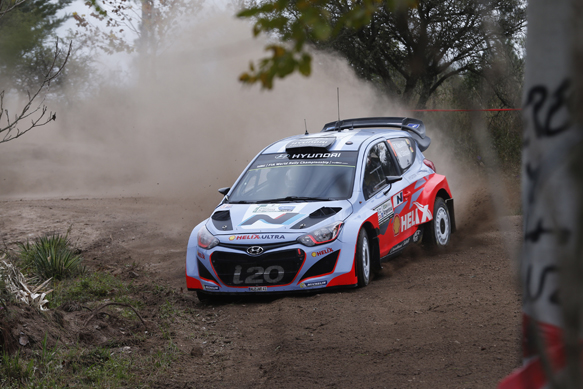 Rally Argentina confirmed the outright pace of Hyundai's i20 WRC, according to Thierry Neuville - and the Belgian says upgrades due shortly will bring more speed.
Neuville admitted the Hyundai struggled on the twisty stages on Friday and Sunday, but on the quicker roads in the Calamuchita valley, the i20 was close to the pace.
"It was really interesting to see the time difference to the other cars," he said.
"We went at the maximum to see what we could do and the time difference is positive.
"In the very fast sections we are really fast, but in the twisty we are missing some traction - but we knew we could be better on the suspension side [before Argentina]."
Still in the development stage of its new World Rally Championship programme, Hyundai ran a compromised suspension set-up in South America, but that will be refined in time for Rally Poland in June.
"We don't have the time to develop everything at once," Neuville said, "but in Poland we will have more from the chassis, more from the suspension and the differential.
"We've had the same suspension for the last three gravel rallies and those events are quite different, but this is normal I think when we are in the test season."
Asked about the performance from the engine, Neuville said: "We know where we are with the engine and we know we have more coming later in the year.
"I prefer to work with the chassis first, this is where I can make more difference."
Neuville finished fifth in Villa Carlos Paz, posting fastest time on one stage.
His team-mate Dani Sordo suffered a troubled rally and retired on Saturday.