Mercedes DTM boss says Oschersleben recovery is a "pipe dream"
| | |
| --- | --- |
| By Andrew van Leeuwen | Wednesday, May 14th 2014, 10:58 GMT |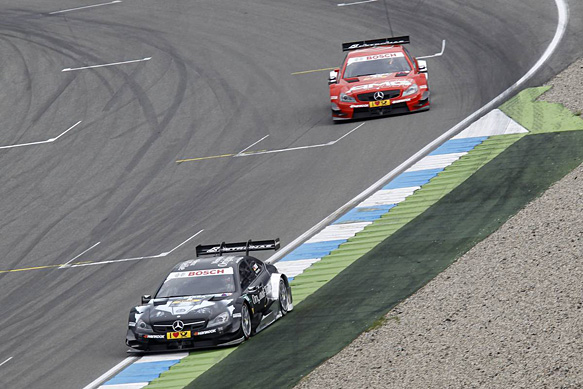 Toto Wolff says any hope of Mercedes turning around its poor start to the 2014 DTM season in this weekend's second round at Oschersleben is a "pipe dream".
Mercedes endured a tough opening round of the season at Hockenheim a little under a fortnight ago, failing to score a single point.
The disappointing result sparked the parting of ways with HWA's technical chief and CEO Gerhard Ungar, a clear sign of just how serious Mercedes are treating their current problems with the C-Coupe.
However, despite the radical changes, motorsport boss Wolff is not expecting to see significant gains at Oschersleben this weekend.
"In the days since the season's opening race at Hockenheim, our team has worked unstintingly to go through this year's first race weekend with a fine-tooth comb," he said.
"The goal of these efforts is to significantly improve our performance for the second race at Oschersleben.
"We know that every single one of our drivers has what it takes to achieve top results and victories in the DTM.
"Now, we must give them the right tools for the job, so that they can do what is necessary out on the track.

Was di Resta's comeback as bad as it looked?
"We know that we are well down on the competition at the moment, but that deficit can only be reduced bit-by-bit, so any hope of a significant improvement in Oschersleben is a pipe dream."
The Mercedes entries will have the benefit of the new-for-2014 performance ballast rules this weekend, with all of the C-Coupes set to be five kilograms lighter than they were at Hockenheim.
All of the BMWs that finished in the top 10 in the first round will be carrying an extra five kilograms of ballast.