Red Bull Formula 1 team set for Renault engine boost for Spanish GP
| | |
| --- | --- |
| By Jonathan Noble | Tuesday, May 6th 2014, 08:25 GMT |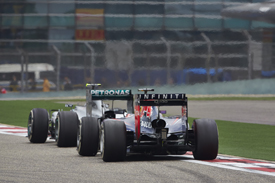 The Red Bull Formula 1 team's hopes of launching a serious challenge on Mercedes from the Spanish Grand Prix have received a boost, with engine supplier Renault expecting 'promising' progress.
The reigning F1 champion outfit has struggled with a power deficit against pacesetter Mercedes so far this year, but still thinks it can make the steps needed to get itself back in the title hunt.
Following a rapid recovery from testing woes by Renault, and with the RB10 chassis having shown itself to be so strong, even small steps could be enough for it to cause a big headache for Mercedes.

GARY ANDERSON: Who has the best chassis in F1?
So with the next tracks in Spain and Monaco not being so power dependent and therefore better playing to the strengths of the Red Bull package, the upbeat talk from Renault could be significant.
Remi Taffin, Renault's head of track operations, said: "I would not say optimism, as we are still on realism.
"But it is fair to say that coming into Barcelona or Monaco, they are not going to be massively power sensitive.
"They are energy sensitive, though, so in the race it is always going to be important to have the power unit working right.
"But ahead of Montreal we want to have something that is very close to 100 per cent.
"All in all, it is looking promising. But we mustn't forget about reliability.
"However, I think Renault has never been as pushy as we are at the minute looking at reliability."
SOFTWARE TWEAKS KEY
Even though F1's current power units are homologated, Taffin thinks that decent improvements are still possible.
That is because a great deal of laptime comes not from the out-and-out power of the turbo engine, but from better management of F1's new energy recovery systems.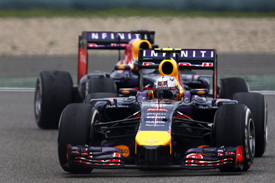 "Performance is going to come from software evolution, and a bit coming from the hardware," he said.
"If we solve some issues we have got on the V6 for example, then you can maybe take a bit more out of it.
"If you unlock something, it gives you a double or triple effect. It is the way the power unit is being run these days."
However, other areas - like fuel performance - could become more important over the remainder of the season.
"There is more than just the V6 turbo and electrical machine to get performance out of the power unit," added Taffin.
"We can talk about oil, and we can discuss about fuel. We still have a good work in progress with Total in terms of fuel, so definitely there is more to come."