Gerhard Berger moots Middle Eastern Winter Cup for Formula 3
| | |
| --- | --- |
| By Marcus Simmons | Monday, April 28th 2014, 07:50 GMT |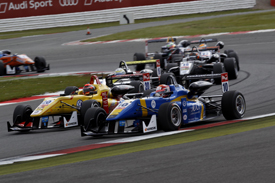 The FIA is hoping to introduce a Winter Cup for Formula 3 in the Middle East.
Gerhard Berger, the president of the governing body's Single-Seater Commission and the architect of the F3 European Championship, believes it will improve the teams' profitability.
Berger wants the series to run over December and January, meaning this would replace the teams' usual post-Macau Grand Prix regime of testing before Christmas in Spain and Portugal.
"This is my next goal to improve Formula 3," said Berger.
"It gives the teams the opportunity to use their equipment for 12 months of the year with different drivers, and it will be better for the personnel who hang around in January having no job.
"Testing would be much more useful for the drivers if you could do a Winter Cup. My idea would be to give lots of practice time, and it would be better-paid for the teams because drivers could compete in races."
Prema Powerteam boss Rene Rosin, whose squad has won the 2012 and '13 European F3 titles, gave the idea a thumbs-up.
"If it can be organised for the cars to do this on the way back from Macau, so we don't have to waste a tremendous amount of money, it would be good," he said.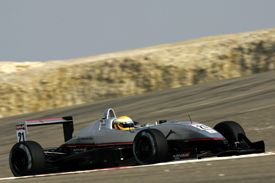 "Going to tracks like Bahrain and Abu Dhabi is what the drivers are looking for because they are Formula 1 circuits, and even in Spain conditions can sometimes be too cold."
REMEMBER WHEN...
The Bahrain F3 Super Prix replaced the Korean Super Prix in 2004 - and set the template for Bahrain's 2014 Formula 1 Grand Prix: Lewis Hamilton defeated Nico Rosberg to victory with incredible racecraft.
Hamilton had qualified 21st after a qualifying crash, but battled through to 11th in the qualification race, then benefited from a late safety car in the final. It was the only running of the event.