Jean Todt has no concerns over extreme Formula 1 diets
| | |
| --- | --- |
| By Ben Anderson | Monday, April 7th 2014, 15:49 GMT |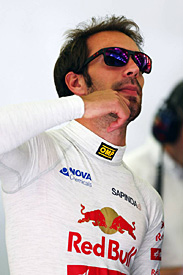 FIA president Jean Todt has dismissed concerns that Formula 1 drivers are being forced into extreme dieting that compromises their safety, despite Jean-Eric Vergne being hospitalised last month.
Toro Rosso driver Vergne was hospitalised between the Australian and Malaysian Grands Prix, after suffering complications related to his body weight dropping too low as a result of dieting.
"I got down to 67kg, which was a bit too low and I lost energy," Vergne told AUTOSPORT. "But I've added some weight and I'm OK now."
The minimum weight limit for car and driver has increased by 50kg to accommodate 2014's new hybrid V6 turbo engines, but many teams have struggled to get down to that limit, putting pressure on heavier drivers to lose weight.
But Todt dismissed the concerns, telling reporters in Bahrain on Sunday: "I think normally you can do a good diet and not to have to go to hospital because you have been losing so many kilos.
"I don't think you go to hospital because you are on a diet."
WEIGHT LIMIT TO INCREASE FOR 2015
F1 teams have agreed to raise the minimum weight limit by 10kg for next season, to 701kg, because of the driver weight issue.
However, talks to bring that change forward for this season failed late last year because of a lack of unanimous agreement.
Sauber's Adrian Sutil, one of the tallest and heaviest drivers on the grid, has criticised smaller drivers for blocking moves to raise the limit.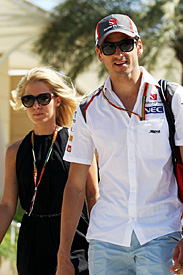 "We have to lose so much weight and there is not so much we can lose anyway," he said.
"It's a difficult situation at the moment. You have to be careful. I lost 3-4kg compared to last year and I tried to be very light last year already.
"This extra weight I'm losing, it's getting to a critical point. But I'm trying to control it and always be in the shape to finish a race.
"You feel already before the race that you haven't got the ultimate power.
"The cars are a bit slower so you don't have to be in superb shape, but still it's like you go for a run for 1.5 hours and you don't eat enough before, then you have a sugar hole where you are almost getting in an area where you don't work well.
"This is the danger we are facing. The season is long and the longer we travel is all taking energy off you. The more substance you have, the longer you last."