Penske's Tim Cindric taunts Chip Ganassi before IndyCar opener
| | |
| --- | --- |
| By Mark Glendenning | Friday, March 28th 2014, 20:28 GMT |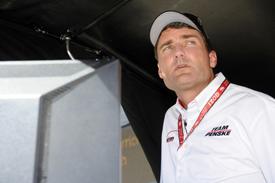 IndyCar's most famous rivalry strayed off the track before the season-opener at St Petersburg as Penske and Ganassi engaged in an escalating war of words.
Chip Ganassi and Roger Penske have maintained a long-standing mutual respect when speaking about each other's teams.
The flame was stoked however when Team Penske president Tim Cindric questioned the status of Ganassi's team, and downplayed the significance of the rivalry during an interview with USA Today.
"Chip has more to gain by putting himself in the same league as Roger," Cindric said.
"Roger has accomplished so much more inside and outside racing. Anytime you can compare yourself to him, it's a positive.
"He has more to gain than Roger does by comparing himself to Chip.
"[Ganassi's] primary concern is how Roger is performing. Our concern is how we are performing in terms of everyone else.

The top themes of IndyCar 2014
"We wouldn't be content just beating Chip, where I feel like Chip would be content just beating Roger."
Speaking to journalists at St Petersburg on Friday, Ganassi brushed Cindric's comments aside.
"From time to time, Tim probably cashes a lot of cheques in a lot of currencies that Roger doesn't like cashing," he said.
"I had no real thoughts about it, because I don't dignify Tim's comments, good or bad."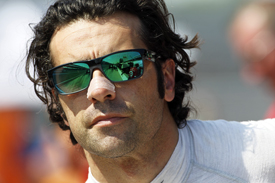 Dario Franchitti, who is spending his first race weekend in his new driver advisory role at Ganassi, was less restrained.
"I think it's been a great rivalry," he said.
"It's been going on for 25 years now. Roger Penske is a class, class operator. He's first class.
"I thought Tim's comments kind of summed him up a little bit.
"If I had the resources that he's had in his hands, I would be a little upset with the success ratio they have had recently."
Ganassi has won five of the last six drivers' championships, while Penske's last title came through Sam Hornish in 2006.
Ganassi has also won the Indy 500 twice - both times with Franchitti - since Penske's last victory at the Brickyard with Helio Castroneves in 2009.