| | |
| --- | --- |
| Circuit of Wales confident it can snare British MotoGP round | |
| | |
| --- | --- |
| By Scott Mitchell and Sam Tremayne | Thursday, March 20th 2014, 11:00 GMT |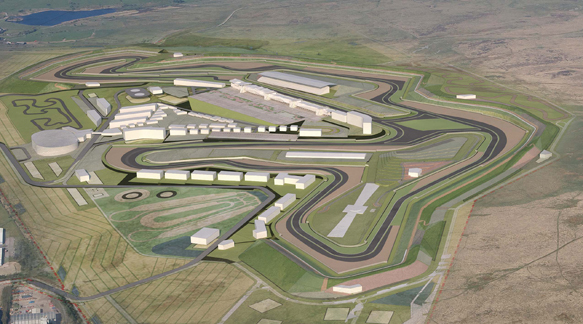 The developer behind the proposed Circuit of Wales insists the track can take Britain's MotoGP round away from Silverstone but conceded the project depends on such a deal being agreed.
Construction of the planned £300m Ebbw Vale venue had been planned for early 2014 but will not begin until a marquee event has been confirmed.
The British MotoGP round has long been eyed by project boss Michael Carrick, chief executive officer of the Heads of the Valleys development company, but the proposed Welsh venue's viability was questioned last week by BBC Wales' Week In, Week Out programme.
In addition to highlighting concerns over its 6000+ job creation estimation, it claimed that the lack of confirmation of a deal from MotoGP promoter implied doubt over its chances of bringing grand prix motorcycle racing to south-east Wales.
However, AUTOSPORT understands that Silverstone, which took over the rights to host MotoGP from Donington Park in 2010, has baulked at the fees being requested by Dorna and remains highly sceptical about the feasibility of the CoW being in a position to host it in 2015.
The Welsh track, by contrast, is believed to have verbally agreed to these fees, although a deal is yet to be signed.
Carrick would not comment on how close organisers were to confirming a deal but said it was still in the frame to do so.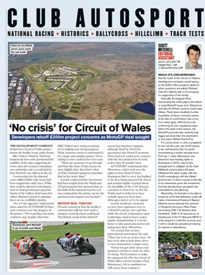 "It's crucial that we have international motorsport," he told AUTOSPORT. "There has to be an anchor event. We have to be able to lock down, prior to our construction, a major event.
"Dorna has got other issues and priorities and has to work out what it is doing. We'll continue to make the argument for why the Circuit of Wales offers a better product [than Silverstone].
"It is dependent on securing these contracts [but] we're confident we will."
While the wait for final government approval could also delay the construction of the venue, Carrick denied that meant it was under threat.
"There are processes to go through and they take time," he added. "If that means we start slightly later then that's what we'll do.
"Nobody's going to remember that in five years' time."
For more about the Circuit of Wales' plans and our verdict on their viability, read this week's AUTOSPORT magazine - available online and in shops now