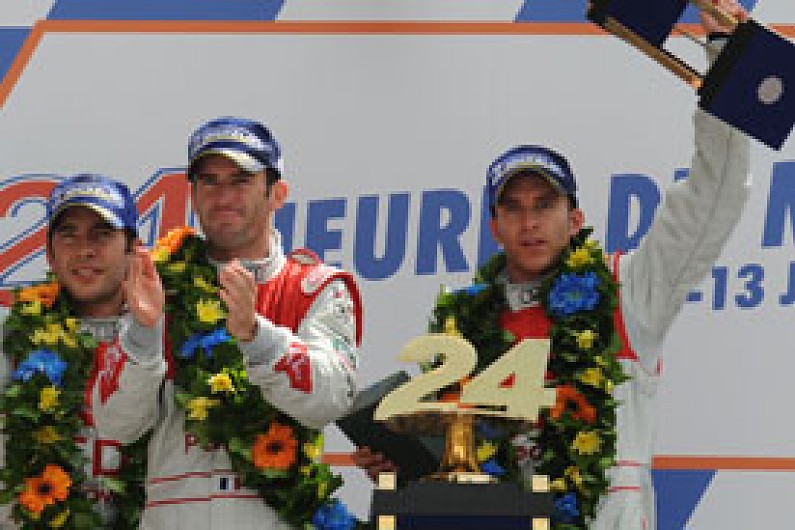 Porsche has revealed the reasons for splitting long-time team-mates Timo Bernhard and Romain Dumas between its two 919 Hybrids for the 2014 World Endurance Championship.
Fritz Enzinger, Porsche's LMP1 vice-president, explains in this week's AUTOSPORT magazine that there was a desire to create two equal driver line-ups in terms of experience and weight.
He reveals that separating Bernhard and Dumas, Le Mans 24 Hours winners with Audi in 2010 (pictured), was the "starting point" in the process of working out its driver combinations.
"Timo and Romain have the most prototype experience of our drivers, so we decided to split them," he says.
"We have two newcomers to Porsche in Neel [Jani] and Brendon [Hartley], and decided to put one in each car.
"The other factor was weight.
"We looked at the weight of the drivers and have tried to equalise that across the two cars because we want to be absolutely fair to give both cars an equal chance."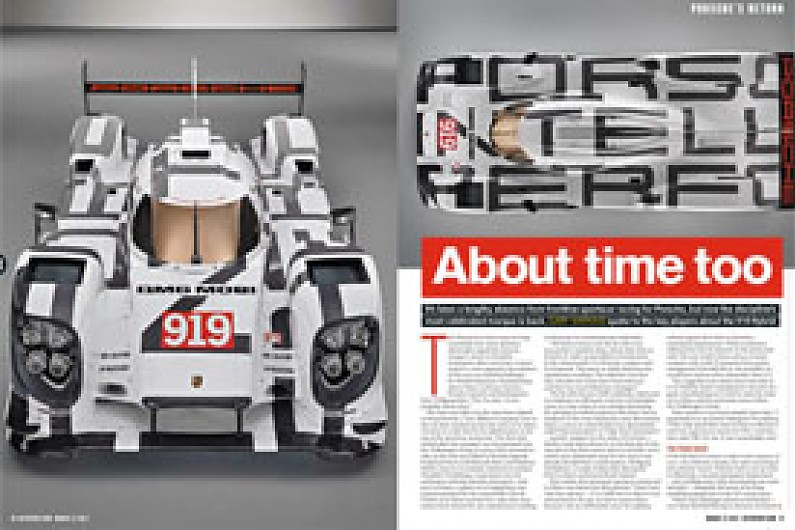 Bernhard will share the #20 Porsche with Mark Webber and Brendon Hartley, while Dumas teams up with Neel Jani and Marc Lieb in the #14 entry.
As well as winning Le Mans together, Bernhard and Dumas took back-to-back American Le Mans Series titles with the Penske Porsche team in 2007-08.
This week's AUTOSPORT magazine - available online and in shops now - includes an in-depth feature on the Porsche 919 hybrid, with CRAIG SCARBOROUGH's comprehensive technical analysis and exclusive interviews with key players