Double BTCC champion John Cleland hails quality of 2014 field
| | |
| --- | --- |
| By Kevin Turner | Tuesday, February 18th 2014, 10:20 GMT |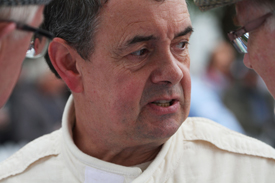 Former British Touring Car champion John Cleland believes the rising quality of the series' driver line-up means the lack of major manufacturer involvement no longer matters.
Seven BTCC champions will line up on the 2014 grid, with returnees Alain Menu and Fabrizio Giovanardi joining Andrew Jordan, Gordon Shedden, Matt Neal, Colin Turkington and Jason Plato.
Honda and MG are the only factory entrants in the traditional sense, a significant reduction on the level of manufacturer involvement when Cleland was winning in its famed Super Touring era.
But 10 car brands will still be represented on the grid this season with the NGTC rules allowing teams to build their own cars, and 1989 and '95 title winner Cleland supports the series' current position.
"You're never going to get back to 10-12 manufacturers, but I don't think it matters," Cleland told AUTOSPORT.
"If the quality of the drivers is good and the show is good, that's what people want. They want to be entertained."
Cleland believes the quality at the front is at the sort of level the BTCC should be aiming for.
"Those seven have proven themselves worthy of being BTCC champions," he added. "Beyond that there are still some drivers you have to watch out for, but the quality of the champions has definitely gone up."

The BTCC's seven champions on 2014
Cleland also expects the returning Menu and Giovanardi to be on the pace.
"You don't forget how to drive," he said. "The young guys might go for that little gap they think twice about, but they know what they have to do."
CLELAND TO RETURN TO BTCC PACKAGE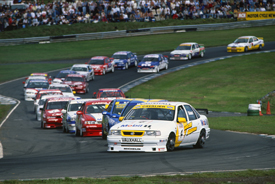 Cleland has confirmed he is planning to contest the full Super Touring Trophy season, including the races supporting the BTCC at Oulton Park in June.
The ex-works Vauxhall driver will race the Super Touring Vectra he made two appearances in during 2013.
"We're talking about all the races," he confirmed. "If everyone behaves themselves we'll definitely do them all - that's the only thing that would slow us down, if driving standards get silly.
"Oulton will be interesting. I'm not going in thinking I have a car as quick as the Hondas or Nissans, but it'll be great and there will be a lot of people out there to watch."

Where does Cleland feature in the Super Touring top 25?