Ginetta champion Tom Ingram gets Speedworks Toyota BTCC chance
| | |
| --- | --- |
| By Kevin Turner | Wednesday, February 12th 2014, 09:30 GMT |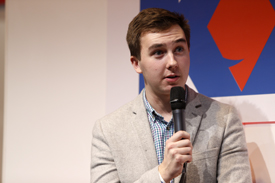 Multiple Ginetta champion Tom Ingram will join the British Touring Car Championship grid this year, driving a Speedworks Motorsport Toyota Avensis.
The 20-year-old has won titles in both the BTCC-supporting Ginetta GT Supercup and Ginetta Junior championships.
He graduated from the KX Akademy, in which he was mentored by double BTCC champion Jason Plato, at the end of last season and has now signed a deal with Speedworks.
"To finally join the BTCC really is a dream come true for me," said Ingram. "When I started out in karting more than 12 years ago, not for one second did I ever believe we would make it this far.
"It's been a long winter trying to put everything together. The BTCC is a colossal leap financially - pretty much the cost of four years' Ginetta racing all rolled into one! There were times when I genuinely didn't think it was going to happen."
Ingram has no experience of front-wheel-drive and is being cautious about his targets for 2014.
"It will be a tremendous challenge and we need to remain realistic," added Ingram, who is due to test the car at Silverstone this week. "It's shaping up to be the toughest season in BTCC history, I'll be up against a lot of seriously accomplished rivals.

How the BTCC got its stars back
"Looking at the calibre of the field, simply getting into the points will be an achievement all in itself, but I'm determined to do the best job I possibly can and I'd love to think that by mid-season, we can be targeting some decent finishes.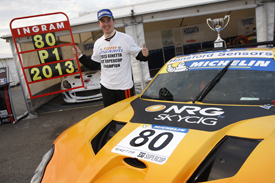 "It's up to me to make the most of this fantastic opportunity. I don't merely want to be on the grid - I want to make a really positive impression and forge a professional career for myself in the BTCC."
Team boss Christian Dick said: "Tom has stood out as one of the brightest young talents rising up through the ranks for a few years now.
"We will give him as much assistance as we can and everything he needs to feel relaxed and comfortable inside the car and get up to speed as quickly as possible.
"We ended last season with quite a good package, so hopefully we can really hit the ground running.
"We are adopting a sensible approach and won't be putting Tom under any pressure to go out there and deliver immediate results."
Confirmed 2014 British Touring Car line-up so far:

Team                   Car                Drivers
Eurotech               Honda Civic        Andrew Jordan/Martin Depper
Honda (Team Dynamics)  Civic Tourer       Gordon Shedden/Matt Neal
MG (Triple Eight)      MG6                Jason Plato/Sam Tordoff/Marc Hynes
Ciceley Racing         Mercedes A-class   Adam Morgan
Motorbase Performance  Ford Focus         Fabrizio Giovanardi/TBA/TBA
AmD                    Ford Focus         Dave Newsham
Rob Austin Racing      Audi A4            Rob Austin/TBA
Welch Motorsport       Proton Gen-2       Dan Welch/Ollie Jackson
United Autosports      Toyota Avensis     James Cole/Glynn Geddie
Rotek Racing           Audi S3            Robb Holland
Handy Motorsport       Toyota Avensis     Simon Belcher
Team BMR               Vauxhall Insignia  Jack Goff
Team BMR               VW Passat CC       Alain Menu/Aron Smith
WSR                    BMW 125i M Sport   C Turkington/R Collard/N Foster
Speedworks Motorsport  Toyota Avensis     Tom Ingram