Alain Menu to drive Team BMR Volkswagen Passat CC in 2014 BTCC
| | |
| --- | --- |
| By Kevin Turner | Monday, January 27th 2014, 19:55 GMT |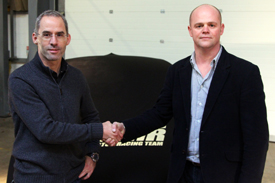 Double British Touring Car champion Alain Menu will return to the series this season, driving a Volkswagen Passat.
Menu, the 1997 and 2000 BTCC title winner, will join Team BMR, which has bought the Passat CCs and Vauxhall Insignias run last year by Team Hard.
Aron Smith, who finished ninth in the 2013 standings in a Motorbase Ford Focus, will drive the second Passat alongside the 50-year-old.

Alain Menu: Super Touring superstar
"The best times of my career have been in the BTCC, and it's going to be nice to see many people I've not seen for many years," said Menu, who has been a frontrunner in the World Touring Car Championship in recent years.
"I'm well aware that it will be different with a new team and new cars, but I've been watching the races, have spoken to a lot of people about it, and the championship is really picking up at the moment.
"It will be nice to race against people like Matt Neal again, and Gordon Shedden was trying to break into the BTCC just as I left so I'm looking forward to racing against him.
"Jason [Plato] has matured since we were team-mates too, so I'm sure we'll get on well."
Although the Passats have yet to win a race, Tom Onslow-Cole reached the podium with his example last year and Menu is hoping to run at the front.
"The team's plans and approach are very appealing," added Menu, who is scheduled to start testing soon.
"We're all highly motivated and it is our aim to be among the teams at the front."

Menu heads AUTOSPORT's top 25 Super Touring drivers
Team owner Warren Scott, who has brought in Geoff Kingston as chief engineer, said: "It was key to build a team that can make frontrunning cars before going after drivers that can challenge for the championship.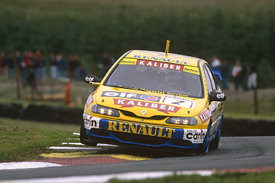 "Once we had everything in place we approached Alain, and he's been fantastic from the very first meeting.
"His experience is massive, and having him alongside already quick drivers in Aron Smith and Jack Goff is going to make the team a strong force in the pitlane.
"I hope the set-up we're creating now will stay with us to form a long-term programme that can go on to more success in the coming years."
The return of Menu, who has 36 BTCC wins to his name, means there will be six series champions on the grid this year. AUTOSPORT understands there is a chance a seventh will be revealed soon.
Confirmed 2014 British Touring Car line-up so far:

Team                   Car                Drivers
Eurotech               Honda Civic        Andrew Jordan/Martin Depper
Honda (Team Dynamics)  Civic Tourer       Gordon Shedden/Matt Neal
MG (Triple Eight)      MG6                Jason Plato/Sam Tordoff/Marc Hynes
Ciceley Racing         Mercedes A-class   Adam Morgan
Motorbase Performance  Ford Focus         TBA/TBA/TBA
AmD                    Ford Focus         Dave Newsham
Rob Austin Racing      Audi A4            Rob Austin/TBA
Welch Motorsport       Proton Gen-2       Dan Welch/Ollie Jackson
United Autosports      Toyota Avensis     James Cole/Glynn Geddie
Rotek Racing           Audi S3            Robb Holland
Handy Motorsport       Toyota Avensis     Simon Belcher
Team BMR               Vauxhall Insignia  Jack Goff
Team BMR               VW Passat CC       Alain Menu/Aron Smith
Other expected entries:
WSR (BMW 125i M Sport)
Speedworks Motorsport (Toyota Avensis)
Aiden Moffat Racing (Chevrolet Cruze)