General manager Marcello Lotti confirms WTCC departure
| | |
| --- | --- |
| By Sam Tremayne | Monday, January 20th 2014, 09:55 GMT |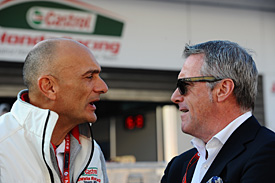 Marcello Lotti has confirmed to AUTOSPORT that he has stepped down as general manager of the World Touring Car Championship.
Lotti has presided over the WTCC since its rebirth in 2005.
Prior to that, his 11th-hour rescue of the Italy's national touring car championship in 1999 led to him founding what became the European Touring Car Championship - the WTCC's direct forerunner.
While Lotti's split with Eurosport Events is yet to be officially confirmed, he told AUTOSPORT that he has parted with the championship he has guided for close to a decade.
"I decided with Eurosport Events to stop," he explained.
"We have been in discussions, because they proposed some changes they wanted, and I didn't accept.
"I have my idea of how to run the championship, and they have theirs.
"We couldn't find a common point to agree upon."
Lotti's departure comes on the eve of one of the biggest seasonal change in the series' history, with all-new technical regulations accompanied by the arrival of new manufacturer Citroen and its nine-time World Rally champion Sebastien Loeb.
He is expected to be replaced by Francois Ribeiro, director of motorsport business at Eurosport Events, and Eric Neve, formerly Chevrolet Europe motorsport director.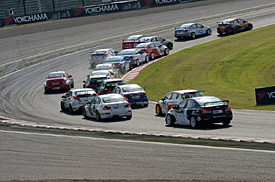 Lotti, who worked closely with Ribeiro during his time as WTCC general manager, said he was confident his replacements would prove capable of the job.
Neve will be brought in as a consultant to the championship, with Ribeiro taking over the chief day-to-day running of the series.
"I think this is the right balance," he said.
"With Eric coming in, this is a decision that can work."
Eurosport Events is contracted to run the WTCC through to 2017.
An official statement from the organisation is expected in the coming days.
This week's AUTOSPORT magazine, available on Thursday, features a comprehensive analysis and reaction to Lotti's split with the WTCC, including a look at his timeline with the series and 2012 champion Rob Huff's thoughts on the break