Robert Dahlgren gets Volvo V8 Supercars seat
| | |
| --- | --- |
| | Thursday, January 16th 2014, 07:37 GMT |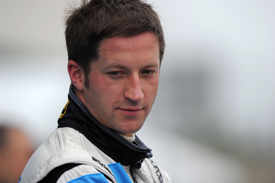 Robert Dahlgren will switch to V8 Supercars for 2014 with the new factory Volvo programme.
The 34-year-old Swede replaces Alexandre Premat alongside Scott McLaughlin at Garry Rogers Motorsport, which is running a pair of S60s under the Volvo Polestar Racing banner.
"V8 Supercars is a championship like no other in the world and one that every racing driver wants to race in," said Dahlgren.
"I will be facing fast and experienced drivers who know the championship and circuits inside out, but I am looking forward to the challenge - it's definitely one of the biggest of my career."
Dahlgren has raced for Volvo in touring cars since ending his single-seater career in 2004.

Dahlgren's complete career stats on FORIX
He is a long-time frontrunner in the Swedish and Scandinavian series, and also raced in the World Touring Car Championship for Volvo in 2011 after a number of guest appearances in previous seasons.
Team boss Rogers is confident Dahlgren can rapidly adapt to V8s.
"Robert's history shows he has proven to be a successful Volvo Polestar Racing driver," he said.
"Being a winner of the British Formula Ford Championship - one of the world's most competitive categories - he should adapt to our cars quite quickly and be a big positive for the team."